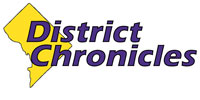 Post Classifieds
'Real Deal' Holyfield gets real about prostate cancer
By Frederick H. LoweSpecial to the Trice Edney News Wire from NorthStarNewsToday.com
On August 10, 2015
(TriceEdneyWire.com) – Evander "Real Deal" Holyfield, wants to help Black men knock out prostate cancer.
Holyfield, the five-time world heavyweight boxing champion and three – time world cruiser weight champion, has filmed a public service announcement urging Black men to get checked regularly for prostate cancer, the second-leading cause of cancer deaths among them.
The 30-second and 60-second PSA shows Holyfield shadow boxing. He says, "It takes everything you got to beat your opponent."
He then adds, "But … you can't fight what you can't see." Holyfield tells Black men they have the greatest risk of prostate cancer. "So get checked," he orders.
Holyfield filmed the PSA May 28th at a boxing gym in Providence, R.I.
The PSA was released prior to Father's Day, though PSA media outlets have not yet been selected, according to officials.
High rate of prostate cancer among Black men
African-American men are 64 percent more likely to develop prostate cancer than White men, and Black men are 2.4 times more likely to die from the disease than White men. One in five African-American men are diagnosed with prostate cancer compared to 1 in 7 White men.
Black men also are diagnosed with the disease at an earlier age than White men. For African-American men, the median age of diagnosis is 63 compared to 66 for White men. The median age at death for Black men suffering from prostate cancer is 77, and the median age at death for White men suffering from prostate cancer is 81, said Barbara J. Parsky, senior vice president and chief marketing officer of Prostate Cancer Foundation, a Santa Monica, California-based philanthropic organization that funds research into prostate cancer.
It is not know why African-American men are diagnosed with prostate cancer at younger ages than white men, but Parsky said if the disease is detected early physicians can successfully treat it.
In addition to their physicians, there are organizations that offer prostate cancer screenings.
Black churches get involved
In the African-American community, The Prostate Health Education Network, which is based in Quincy, Massachusetts, have held rallies at African-American churches in Atlanta, Baltimore/Washington, Birmingham, Ala., Boston, Chicago, Dallas, Durham, N.C., Houston, Jacksonville, Fla., Los Angeles, Miami, Oakland, Calif., Philadelphia, Raleigh, N.C. and Richmond, Va., either to have men checked or to the discuss prostate cancer.
"We want to tell people to spread the word and encourage their fathers, brothers, sons and friends to get checked for prostate cancer," Holyfield said in a statement. "This is an issue that affects all men and is in line with our mission to partner with incredible organizations and invest in their important work. I'm honored to go the distance for the Prostate Cancer Foundation. Together, we can spread the word and hopefully knock out prostate cancer for good."
He formed Team Holyfield, which is dedicated to service-based work. He is particularly interested in what affects African Americans and prostate cancer is one such initiative.
Holyfield hung up his gloves in 2011. He won the cruiser weight title on May 15, 1987. Cruiser weights can weigh up to 190 pounds Holyfield, who barely tipped the scales at 200 pounds, became the world's only five-time heavyweight champion on April 10, 2010. Fans called him "Real Deal "Holyfield because he was an undisputed world champion, winning both the cruiser weight and heavyweight divisions.
For more information, call 617.481.4020 or email rapcancer@prostatehealthed.org.
Get Top Stories Delivered Weekly
More districtchronicles News Articles
Recent districtchronicles News Articles
Discuss This Article