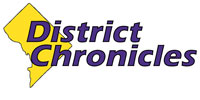 Post Classifieds
Congresswoman Sheila Jackson unveils bill reforming youth incarceration
By Jeffrey L. Boney/Special to the NNPA from the Houston Forward Times
On August 17, 2015
(NNPA) – Congresswoman Sheila Jackson Lee (D-TX), a senior member of the House Judiciary Committee and Ranking Member of the Subcommittee on Crime, Terrorism, Homeland Security and Investigations, unveiled a package of measures to provide young people in the criminal and juvenile justice systems much needed relief and protection.
At a recent congressional briefing entitled "Conditions of Youth Confinement – From Entry to Release: What Happens to Youth Behind Bars?" Jackson Lee was joined by the National Organization of Black Law Enforcement Executives (NOBLE), Families Against Mandatory Minimums (FAMM), NAACP, UNCF, the National Council of Churches, EXODUS, National Association of Evangelicals. Also present were the mother and brother of Kalief Browder, a young man who, like many others, committed suicide after spending three years in Rikers – two of which in solitary, while awaiting trial.
The need for meaningful criminal justice reform is critical and bipartisan support is greater than ever. With these specific initiatives, the concept of law enforcement training will provide police departments with a roadmap for being guardians and protectors in America.
Jackson Lee recently introduced a package of measures to provide young people in the criminal and juvenile justice systems much needed relief and protection. These measures provide more humane laws and are meant to help youth receive rehabilitation and the opportunity to complete school, graduate from college, and create opportunities for themselves and their families.
In doing so, this legislation seeks to prevent another tragedy like that of Browder, as well as acknowledge the differences in the brain development and maturity of our young people in order to better respond to their needs and prevent recidivism.
The legislation package Congresswoman Jackson Lee has introduced includes:
H.R. 3158, the Reforming Alternatives to Incarceration and Sentencing to Establish A Better Path for Youth Act of 2015 (RAISE Act) which seeks to:
Expand the mandatory minimum safety valve for nonviolent incarcerated youth.
Increase the length of time an incarcerated youth can serve home confinement and expand the use of home confinement generally.
End mandatory life imprisonment for incarcerated youth and create a review mechanism for incarcerated youth serving decades-long sentences to be transferred to supervised release after 20 years.
Direct the Bureau of Prisons to provide specialized housing and programs for incarcerated youth.
Establish pilot programs to give incarcerated youth the opportunity to receive mentorship and obtain skills through government and community service.
Establish pilot diversion programs for incarcerated youth who are high-risk, victims or caretakers.
Limit the length of time an individual can be incarcerated for technical probation violations.
H.R. 3156, the Fair Chance for Youth Act of 2015 which allows formerly incarcerated youth to petition and seek for expungement of federal misdemeanor and nonviolent drug offense convictions, as well as sealing of federal nonviolent convictions
H.R. 3155, the Effective and Humane Treatment of Youth Act of 2015 or "Kalief's Law," named in recognition of Browder, would reauthorize the Juvenile Accountability Block Grant program. It would also:
Require states receiving juvenile grant funding to implement policies and procedures to provide a right to a speedy trial and, timely bail consideration.
Ban the use of solitary confinement for youth in federal facilities and allow the use of temporary separation in limited imperative circumstances that meet strict requirements.
Require federal law enforcement to record all custodial interrogation of youth in federal custody and establish preservation requirements and admissibility rules for such recordings.
Authorize federal grant funds to support the recording of custodial interrogations by states.
Ban the shackling and restraint of youth during federal court appearances unless there are legitimate security concerns.
Require states receiving federal grant funding to implement policies and training programs specific to police-youth interactions.
"While there has been a lot of discussion of how to improve law enforcement practices nationwide, these bills recognize that every law enforcement agency has different needs and that best practices must adapt to changes in communities and technology," said Jackson Lee.
"In doing so, I believe that any attempt at reform must have the wholesale support of our community in order to be successful."
Get Top Stories Delivered Weekly
More districtchronicles News Articles
Recent districtchronicles News Articles
Discuss This Article