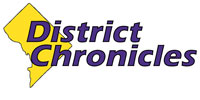 Post Classifieds
Pew study: Blacks, Whites differ in use of cell phones
By Special to the Trice Edney News Wire from Target Market News
On September 15, 2015
(TriceEdneyWire.com) – The Pew Research Center has released a new study that explores attitudes about the use of cell phones in public settings. The rules of etiquette and the ubiquitous devices are still being sorted out, with strong attitudes coming from both users and those in their immediate surroundings.
It's clear from the findings that differences on the how and when to use cell phones are often a matter of age. But the Pew study also revealed that African Americans as a user group don't always agree with the conventional wisdom of Whites and Hispanics on how to use the devices.
Nearly 92 percent of U.S. adults own a cellphone of some kind, and 90 percent of those cell owners say that their phone is frequently with them. Some 31 percent of cell owners say they never turn their phone off and 45 percent say they rarely turn it off.
This "always-on" reality has disrupted long-standing social norms about when it is appropriate to divert your attention away from those in front of you. The study finds that people think different kinds of public and social settings warrant different sensitivities about civil behavior.
For instance, fully 77 percent of all adults think it is generally OK for people to use their cell phones while walking down the street and 75 percent believe it is OK for others to use phones on public transit. But only 38 percent think it is generally OK for others to use cell phones at restaurants and just 5 percent think it is generally OK to use a cell phone at a meeting.
Not having to engage with those around you is apparently one popular reason that people like keep their phones on, and African Americans more than any other ethnic group cited this as a way they use their phone. In fact, Blacks were more than twice as likely as Whites (12 percent and 5 percent respectively) to say they use their to avoid interaction with others.
Also, Black cell phone owners are nearly twice as likely to frequently use their phones to catch up on other tasks (31 percent) compared with Whites (16 percent) cell phone users.
The results of the Pew study are based on a nationally representative survey of 3,217 adults on Pew Research Center's American Trends Panel, 3,042 of whom are cellphone users.
Get Top Stories Delivered Weekly
More districtchronicles News Articles
Recent districtchronicles News Articles
Discuss This Article