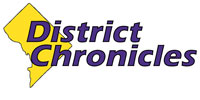 Post Classifieds
The value of labor and a fair wage
By Marc H. Morial
On September 15, 2015
(TriceEdneyWire.com) – Despite the dizzying array of bargains and clearance sales to be found, Labor Day is no creation of our nation's retail industry. Instead, it is an annual tribute to the working class American whose physical and largely manual labor built this country's infrastructure and a labor movement that spurred social and economic achievements for all workers, regardless of job sector.
After our celebration of labor and America's slow but steady climb to newfound economic prosperity, we discover a dark cloud surrounding the silver lining: the prosperity of the American economy is not being shared equally. Too many people are working harder but falling further behind. Too many people remain at the distant margins of the job market, particularly in communities of color, where unemployment remains at crisis level.
The unemployment rate in our country currently sits at 5.3 percent, its lowest rate since May 2008. But take a deeper dive into those numbers and the tale of two recoveries is clear and unmistakable.
While the unemployment rate for Whites is at 4.6 percent, the Hispanic unemployment rate is at 6.8 percent and the Black unemployment rate is 9.1 percent – double that of White job seekers. The unemployment rates for Blacks and Hispanics are nothing if not discouraging and telling. The communities that were hit especially hard during the last recession are not benefiting from our economy's rebound.
The ability to secure work that provides a fair living wage is an asset to the worker, their family, community and, ultimately, our nation. We are an immensely stronger America when access to work is not excluded to some, but rather extended to all.
That is why the National Urban League has proposed a 12-point Blueprint for Quality Job Creation. The plan offers a dozen dynamic and imaginative measures to benefit those most profoundly affected by the recession but left out of the ensuing recovery, while also remedying many of the underlying causes behind the recession's impact on the communities we serve:
Restore the Summer Youth Jobs Program as a stand-alone program.
Create 100 Urban Jobs Academies to implement an expansion of the Urban Youth Empowerment Program.
Develop a dynamic, national public-private jobs initiative to create jobs, train urban residents and stimulate economic growth in the areas of technology and broadband, health care, manufacturing, transportation, public infrastructure and clean energy.
Boost minority participation in information and communication technology industries.
Reform, revise and reauthorize the Workforce Investment Act to prepare and retrain workers for 21st century jobs.
Create Green Empowerment Zones.
Expand small business lending.
Initiate Tax Reform that reduces rates across the board and eliminates tax loopholes.
Establish and promote multilateral international trade policies that expand the market for American goods and services.
Enact the Urban Jobs Act (H.R. 5708).
Expand the hiring of housing counselors nationwide.
Fund direct job creation in cities and states.
We continue to urge Congress and the White House to adopt these measures without delay. The standard of living many of us take for granted today was won through the determination and organized protests of the American workers of the past. Their solidarity must be reborn in our political discourse as we collectively strive to open blocked pathways to work, success and the American dream of economic mobility. We must all work together – individuals, politicians and corporations – to ensure the possibility of fair wages for all who seek it.
Get Top Stories Delivered Weekly
More districtchronicles News Articles
Recent districtchronicles News Articles
Discuss This Article