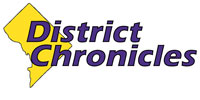 Post Classifieds
DC approves small increases in health insurance rates
On October 6, 2015
The Department of Insurance, Securities and Banking has approved new District of Columbia's health insurance rates for 2016.
After reviewing all insurers offering plans on DC Health Link, insurers lowered their proposed rate increases – some by as much as 10 percent.
The average increase in 2016 premiums across all insurers is 4.25 percent for individuals and 4.74 percent for small group plans. The most popular individual and small group plans from 2015 are increasing 4.3 percent and 4.1 percent, respectively.
"The 2016 approved rates are a reflection of DISB's rigorous rate review process and the willingness of insurance companies to compete for District business," said Acting Commissioner Stephen C. Taylor.
"We are very appreciative of the D.C. Health Benefit Exchange Authority for its invaluable input and assistance during this important process, and we remain committed to ensuring DC Health Link rates continue to be among the best in the country in terms of cost and value," Taylor said.
As DC Health Link enters its third year, it has refined plan offerings based on market experience – from 301 plans in 2014 to 227 plans in 2015, and finally down to 162 plans for 2016.
For individuals, 26 plans will be available from Kaiser and CareFirst. In the small business market, 136 plans will be featured by CareFirst, United, Kaiser and Aetna.
Open enrollment on DC Health Link begins Nov. 1 and runs through Jan. 31, 2016.
Get Top Stories Delivered Weekly
More districtchronicles News Articles
Recent districtchronicles News Articles
Discuss This Article