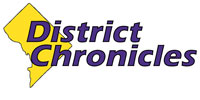 Post Classifieds
Ben Carson needs Holocaust history lesson
By Cathy Lynn Grossman/Religion News Service
On October 25, 2015
(RNS) – Many people were startled by Republican presidential candidate Ben Carson's recent remarks about Germany, gun control and the Holocaust He offered up a decades-old NRA-touted version of history, in which the former Nazi leader Adolph Hitler supposedly cracked down on private guns and thereby Jews were unable to defend themselves.
Historians can take that one apart, starting with a study by Columbia University Law professor Bernard Harcourt, who described a much-cited Hitler quote lauding gun registration as "probably a fraud" and "likely never uttered."
I'd like to invite Carson to do his own research. Israel's Holocaust museum, Yad Vashem, is too far away. The next time he's in Washington, I suggest we tour the U.S. Holocaust Memorial Museum. Perhaps he could help me understand his idea that Jews might have saved themselves if they had only had guns handy?
Maybe he could show me which of the millions (that's 6 million, counting just Jews but many more if the count includes gays, Christians and political dissidents) he pictured rising up.
We could stop by the exhibit of the shoes Some of them are tiny. One million children were killed in the Holocaust. Many of the shoes belonged to women – folks who rarely had firearms in the 1940s. Were they complicit like the Oregon victims Carson shrugged off for failing to fight back?
We could check the exhibits on the euthanasia program.
Initially, the Nazis had a special unit that killed the sick, disabled and the mentally ill. They murdered more than 70,000 by 1941 and then they stopped counting.
Guns for the blind? No, Carson probably didn't mean them – or the elderly and disabled that Oregon shooter Chris Harper Mercer gunned down.
Then we could look into the history of the mobile killing teams, the Einsatzgruppen, which swept through the tiny towns where Russia had kept most Jews and herded them to trenches for execution by firing squads. Surely Carson has heard of Babi Yar, the ravine near Kiev where nearly 34,000 Jews were killed?
According to the Holocaust museum, "By the spring of 1943, the Einsatzgruppen and Order Police battalions had killed over a million Soviet Jews and tens of thousands of Soviet political commissars, partisans, Roma, and institutionalized disabled persons."
As far as I know, Russia didn't have gun control. So the Hitler-gun-suppression theory wouldn't have applied. Neither would it have applied in Poland, where the Nazi regime planted many of its most notorious death camps.
Last time I visited Yad Vashem, a huge sculpture of resistance fighters stood near the entrance. Yes, there were resistance fighters – at the Warsaw ghetto, in the Sobibor concentration camp and in more places.
Is Carson really saying these futile few who fought to their own deaths are nobler than those who perished?
"Nazism represented a singular evil that resulted in the murder of six million Jews and the persecution and deaths of millions of others for racial and political reasons," said the U.S. Holocaust Museum in a statement issued Oct. 9. "Comparing contemporary situations to Nazism is not only offensive to its victims, but it is also inaccurate and misrepresents both Holocaust history and the present. The Holocaust should be remembered, studied, and understood so that we can learn its lessons; it should not be exploited for opportunistic purposes."
"The small number of personal firearms available to Germany's Jews in 1938 could in no way have stopped the totalitarian power of the Nazi German state … In short, gun control did not cause the Holocaust; Nazism and anti-Semitism did," said Jonathan A. Greenblatt, national director of the Anti-Defamation League.
Carson called the ADL statement "foolishness" and stood by his own peculiar, discredited version of history.
After a tour of the Holocaust Memorial Museum, listening to Jewish historians and maybe gazing at those shoes, Carson might have a change of heart.
Cathy Lynn Grossman is senior national correspondent for Religion News Service. This post is adapted from her blog, Faith & Reason.
Get Top Stories Delivered Weekly
More districtchronicles News Articles
Recent districtchronicles News Articles
Discuss This Article