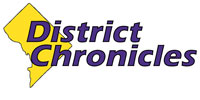 Post Classifieds
Car enhancements may improve driving experience
On November 1, 2015
(BPT) – Research shows Americans spend $33 billion annually on aftermarket products to enhance the styling and performance of their vehicles. Whether it's for functionality or appearance, you can find just about any product to modify your car, truck or SUV to fit your needs. An updated navigation system, hands-free Bluetooth, or new speakers might be the thing you need to re-focus your energy and make your drive a bit more enjoyable.
"The auto industry as a whole is constantly finding ways to give drivers access to more products that will make their ride smooth and enjoyable," said Chris Kersting, president and CEO of the Specialty Equipment Market Association (SEMA), an automotive trade organization. "Thousands of aftermarket manufacturers offer innovative products to personalize and enhance your driving experience."
Here are some product ideas to help drivers ease their commute to and from work:
Bluetooth: Made to give drivers a hands-free experience, Bluetooth offers much more than talking on the phone. Integrating wireless functionality, Bluetooth systems allow a connected phone to play music stored on the device, stream from an Internet radio system, or listen to podcasts. They're easy to install and come with a variety of different features allowing you to select a product and brand that stays within your budget.
Portable navigation device (PND): While GPS-enabled smartphone devices are remain popular, it's not the same as a PND. As technology has advanced, navigation systems have evolved to include features such as voice commands, real-time traffic updates and large, easy-to-read screens. A portable navigation device can be installed in just about any vehicle and will include a windshield or dash mount for optimal viewing.
Air filter: If you have a long commute, you can improve performance, save money on fuel and lessen your chance of engine problems with an aftermarket air filter. A replacement filter is an easy, affordable and reusable way to help your vehicle run more efficiently.
Audio system: As you're sitting bumper to bumper thinking about all of the things you could be doing instead of driving, consider playing an audio book, podcast or music from a new artist. Upgrade your factory system with an aftermarket stereo, also known as a receiver or head unit, for a fuller sound. Most systems will offer better AM/FM reception, lower volume levels and include options such as a USB or auxiliary input to charge a phone or play music. Aftermarket stereos can be purchased at a local car audio retailer where they'll be professionally installed.
Car and trunk organizer: Nothing's worse than feeling cluttered. Keep your car in order and your work materials organized with a collapsible trunk organizer or mobile cargo bin. There are tons of different styles and sizes of organizers available, giving you the option to select one that best fits your needs.
Window tint: It's a hot summer afternoon and the sun is beaming down through your windshield. Protect your skin from the UV rays and cool down the inside of your vehicle with tinted windows. Not only does it reduce the heat inside your car, the film is designed to prevent a window from shattering, holding the broken glass in place.
Wherever you're headed, there are thousands of aftermarket products and accessories available to modify your vehicle in preparation for the commute ahead.
Get Top Stories Delivered Weekly
More districtchronicles News Articles
Recent districtchronicles News Articles
Discuss This Article