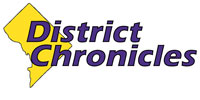 Post Classifieds
African Americans have place in comic book industry
By Jeremy Lott/Urban News Service
On November 1, 2015
It's a bird! It's a plane! It's … Icon! Or is it Hardware rocketing through the skies, or Static Shock surfing on his big, floating garbage lid?
These three Black superheroes soon will return to a comic book store near you. If all goes well, cartoons, television appearances, movies and toys will follow.
That is the message that Milestone Media and DC Comics have been leaking out, by dribs and drabs, all year long.
Industry professionals Denys Cowan, Derek Dingle, Dwayne McDuffie and Michael Davis planned Milestone in the early 1990s as an independent, African-American-owned and controlled comic book. It launched instead as an imprint of one of the "big two" publishers, with a special arrangement between Milestone and DC. It was hailed as a pioneering event in the comic book world.
Milestone would have total creative control over its comics, retain the copyright to all of its characters and have the final say on merchandising and licensing deals, according to the deal. Marvel and DC, the Coke and Pepsi of the comics industry, had dabbled in creator-owned projects before. But a deal of that size and scope was unprecedented.
The arrangement was "very unique in that it allowed Milestone access to a complete system of distribution and promotion while still maintaining a great deal of independent control over the content of the books," said Jeffrey A. Brown, Bowling Green University professor and author of "Black Superheroes, Milestone Comics, and Their Fans."
The agreement "proved beneficial to both DC and Milestone," he said. It "facilitated the Static Shock animated series," which ran for 52 episodes on the WB Network from 2000 to 2004. It also "kept the characters alive with occasional appearances in the DC Universe after Milestone closed down."
Milestone's comic book line launched in 1993 and went on hiatus in 1997 after giving readers hundreds of individual issues. Why did it shut down?
"The various titles published by Milestone had a very dedicated fan following but the glut of new publishers over-saturated the market," said Brown.
Despite rapid expansion, the American public's interest in comics waned in the late 1990s, partly due to fascination with the still relatively new internet. Dozens of comic book companies and thousands of comic-specialty retailers went bust.
Now, thanks to television, social media and stronger story lines, comics are in another growth phase. The number of shops has risen and other distribution channels have emerged and improved. You can buy individual issues at comic book stores, digital comics for your tablet – via Amazon or ComiXology – and graphic novels are now seen as a legitimate genre of literature.
The new "it" now: Comic-cons, which feature costume contests (cosplay) and panels with comic book creators and filmmakers – essential marketing events for the comic, television and film industries.
Milestone has picked an opportune time for a comeback, but why as part of DC, rather than going it alone? DC is a subsidiary of the Warner Bros. movie studio, which could make it easier to develop projects. But there's more to it than that.
"People don't like 'superhero comics' [generically]. They like Marvel comics, they like DC comics. They like genre comics," Matthew Klokel, founder of the Washington DC-based shop Fantom Comics, told Urban News Service.
Even in the '90s, when the DC and Milestone universes were technically separate, the two companies found ways for the characters to cross over. DC's Steel fought with and then alongside Milestone's Hardware. Superboy hit on Icon's young female sidekick Rocket. During part of Milestone's long hiatus, Static Shock was a member of DC's Teen Titans.
Milestone and DC promise that what comes next year will be big.
"All the characters that you know and love will be back: Hardware, Icon and Rocket, Static Shock … Xombi … Blood Syndicate," said Milestone Founder Denys Cowan at this year's San Diego Comic Con.
Get Top Stories Delivered Weekly
More districtchronicles News Articles
Recent districtchronicles News Articles
Discuss This Article