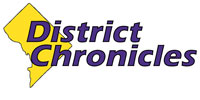 Post Classifieds
Bank ordered to correct its racial redlining
By Trice Edney News Wire/Target Market News
On November 8, 2015
(TriceEdneyWire.com) – The Consumer Financial Protection Bureau and the Justice Department announced a joint action against Hudson City Savings Bank for racially discriminatory redlining practices that denied residents in majority-Black-and-Hispanic neighborhoods fair access to mortgage loans. The complaint, filed by the Consumer Financial Protection Bureau and the Justice Department, alleges that Hudson City illegally provided unequal access to credit to neighborhoods in New York, New Jersey, Connecticut, and Pennsylvania.
The bank located branches and loan officers, selected mortgage brokers, and marketed products to avoid and discourage prospective borrowers in predominantly Black and Hispanic communities. If the proposed consent order is approved by the court, Hudson City will pay $25 million in direct loan subsidies to qualified borrowers in the affected communities, $2.25 million in community programs and outreach, and a $5.5 million penalty. This represents the largest redlining settlement in history to provide such direct subsidies.
"We allege that Hudson City's redlining practices illegally cut off opportunities for consumers in predominantly Black and Hispanic neighborhoods to get a mortgage and achieve the dream of homeownership," said CFPB Director Richard Cordray. "Without access to affordable credit, neighborhoods deteriorate in the long shadow cast by unfair lending. Today's action seeks to remove the redline by bringing more than $27 million in mortgage subsidies and outreach programs, along with new bank branches to the communities who should have had access from the beginning."
CFPD and DOJ charged that Hudson City excluded majority-Black-and-Hispanic communities from its marketing strategy. Hudson City chose Suffolk County, New York, for its strategic marketing initiative. Suffolk County has a lower proportion of majority-Black-and-Hispanic neighborhoods than any other county in New York City and Long Island.
The consent order requires Hudson City to spend $200,000 during a five-year term [a total of $1 million] on a targeted advertising and outreach campaign to generate mortgage applications residents in the affected majority-Black-and-Hispanic neighborhoods. The bank will be required to display promotional materials in branch offices and advertise via print media, radio in English and Spanish. The consent order also requires Hudson City Savings to spend $750,000 to partner with community-based or governmental organizations that provide assistance to residents in Black and Hispanic neighborhoods.
The bank will also spend $100,000 annually to provide 12 financial education events covering credit counseling, financial literacy, and other topics to help identify and develop qualified loan applicants from the affected Black and Hispanic communities.
"This case should send a message to lenders throughout the country that the Justice Department will not tolerate racial discrimination in the extension of credit," said Principal Deputy Assistant Attorney General Vanita Gupta, head of the Civil Rights Division. "A lending institution must treat all potential borrowers equally, regardless of their race or the racial composition of their neighborhood, when deciding to offer its loan services."
Hudson City is a federally-chartered savings association with 135 branches and assets of $35.4 billion. Hudson City focuses its lending on the origination and purchase of mortgage loans secured by single-family properties.
Hudson City generates the vast majority of its mortgage loan applications for properties within three metropolitan statistical areas. The first area includes New York City, Long Island, and northern New Jersey. The second area includes Philadelphia, Camden, and Wilmington. The third area includes Bridgeport, Stamford, and Norwalk in Connecticut. In 2012, Hudson City generated over 90 percent of its mortgage loan applications for properties within these three areas.
Get Top Stories Delivered Weekly
More districtchronicles News Articles
Recent districtchronicles News Articles
Discuss This Article