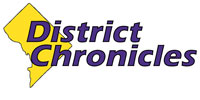 Post Classifieds
Council adopts legislation providing 24-month residential leases for senior citizens
Metro Brief
On November 22, 2015
The Prince George's County Council, during session last week, unanimously adopted legislation allowing for 24-month leases to residents living in age-restricted senior living facilities.
Council Member Deni Taveras (District 2) sponsor of the legislation, said the law will assist county seniors challenged by the cost of rental housing.
"A large number of our county's senior residents are on limited or fixed incomes, and the rising cost of rent is proving problematic for many of them," said Taveras. "It is important to have policies in place that protect our seniors from entering into a lease agreement that leaves them vulnerable to unexpected rent increases and fees they cannot afford."
Council Member Todd M. Turner (District 4) co-sponsor of the bill, said the legislation will allow senior residents to enter into a lease agreement free from the worry of an unmanageable rent increase.
"Our seniors should not have to worry about how they will afford a rent increase if or when it happens," said Turner. The new law eliminates the uncertainty, ensuring that residents of our county's age-restricted living facilities know their monthly rent expense for at least two years."
Under CB-59-2015, Prince George's County seniors living in specified age-restricted housing will have the opportunity to enter into a 24-month lease agreement that will not incur fees or rent increases for the term of the lease. Landlords will be required to provide written notice concerning the 24-month period when entering into a new lease or a renewal lease.
Council Members Mary Lehman (District 1) and Andrea C. Harrison (District 5) also cosponsored the bill.
Get Top Stories Delivered Weekly
More districtchronicles News Articles
Recent districtchronicles News Articles
Discuss This Article