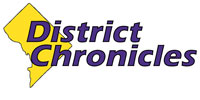 Post Classifieds
President Obama backs 'ban the box' to help ex-cons get jobs
By Hazel Trice Edney
On November 22, 2015
(TriceEdneyWire.com) - President Barack Obama says he is "taking action to 'ban the box'' for the most competitive jobs at federal agencies."
He is pushing to remove job application questions about a person's criminal record to make it easier for ex-inmates to get jobs. Those questions have often ended with rejection slips; especially for convicted felons.
"Now, the federal government is a big employer and like a lot of big employers, on many job applications there's a box that asks if you have a criminal record. If you answer yes, then a lot of times you're not getting a call back," the President told the audience during a criminal justice forum at Rutgers University in Newark, N.J. "We're going to do our part in changing this. The federal government, I believe, should not use criminal history to screen out applicants before we even look at their qualifications. We can't dismiss people out of hand simply because of a mistake that they made in the past."
Obama's announcement has won resounding applause from civil rights, criminal justice and labor groups.
"Unfortunately, too many hardworking and highly qualified men and women are finding their path to success blocked by a system that is rigged against them," said Richard L. Trumka, president of the AFL-CIO. "Measures such as Ban the Box are the right approach to ease the job hunt for working people with prior convictions."
"President Obama's move to ban the box will benefit everyone: families, employers, communities, and of course people with records. The facts are clear: returning citizens who find jobs are far more likely to stay out of prison," said Kevin Gay, CEO of Operation New Hope and creator of Ready4Work, a nationally recognized reentry program for the formerly incarcerated. "And we can't rebuild families and communities destroyed by incarceration if people who leave prison end up right back behind bars when they are released. Banning the box is an essential step to reducing incarceration rates in the United States."
Civil rights groups have long called for the removal of such questions from job applications.
In July, Wade Henderson, president/CEO of the Leadership Conference on Civil Rights, called for President Obama to "take the next step in helping the formerly incarcerated re-integrate by issuing an executive order to ban the box and implement fair chance hiring practices for federal jobs and contractors. The 700,000 people released from American prisons every year are met with innumerable obstacles to successfully re-entering their communities."
The President's push for a better life for former prisoners comes as the Justice Department releases about 6,000 inmates early from prison. The prisoners, released between Oct. 30 and Nov. 2 account for the largest mass release of prisoners in three decades – in order to reduce overcrowding and give fair treatment to non-violent drug offenders who received sentences that were too long.
While some were released to halfway houses or home confinement, some are on supervised released and most will need jobs.
The announcement came after a year of meetings between President Obama and stake holders in criminal justice, including prisoner advocates, inmates, police and correctional offices among others.
The White House has issued a fact sheet to outline the main steps the President is taking to deal with the criminal justice system as well as reintegrating former prisoners back into society. Among them are calling on Congress to pass criminal justice reforms that reduce recidivism and the sentencing Reform and Corrections Act of 2015, had strong bipartisan vote in the Senate Judiciary Committee.
The Department of Education will award up to $8 million to at least nine communities to support educational programs.
As part of Obama's TechHire initiative, over 30 communities are expanding access to tech jobs for more Americans with fast track training like coding boot camps and new recruitment and placement strategies.
Obama has vowed to keep criminal justice reform a priority during his final year in office.
"Now, we account for 5 percent of the world's population, 25 percent of its inmates." He said. "They are disproportionately black and Latino. Around 70 million Americans have some sort of criminal record. That's almost one in five of us. we've got to make sure Americans who've paid their debt to society can earn their second chance."
Get Top Stories Delivered Weekly
More districtchronicles News Articles
Recent districtchronicles News Articles
Discuss This Article