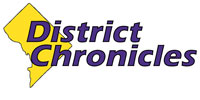 Post Classifieds
Time is ripe for criminal justice reform, say advocates
By Curtis Bunn/Urban News Service
On November 22, 2015
New Orleans – Something unique has happened: Advocates from all political and social backgrounds – liberals and conservatives, Democrats and Republicans and a wide range of players from all socioeconomic backgrounds – have united to inspire criminal justice reform.
At the Advancing Justice 2015 conference in the Crescent City last week, criminal-justice reform leaders met and discussed, advised and surmised, in hopes of reducing mass incarceration and its impact on families and communities.
"It's the dawn of a new day in criminal justice," said Nkechi Taifa, senior policy analyst for civil and justice reform at Open Society Foundations in Washington. "This conference has people in the same room for the same purpose and commitment that never would share the same space."
The conference, sponsored by the Charles Koch Institute, featured 300 attendees, including an array of nonprofits that focus on specific areas of criminal justice, as well as think-tank leaders, politicians, judges, lawyers and former inmates.
Congress is weighing six bills that address criminal reform in various ways, said Julie Stewart, president and founder of Families Against Mandatory Minimums, a civil liberties organization. But none is gaining much traction with lawmakers, she said. So, those who can influence policy or circumvent it through their respective organizations say they are seeking to make a dent, with Advancing Justice as a catalyst.
"This moment in history is so rare that if we don't get as much out of it as we can," Stewart said during the panel discussion on sentencing and public safety, "crime could go back up, and people will not be as willing to do more for reform."
The conference raised many concerns. Among them:
Harsh sentencing. Mandatory-minimum penalties give judges no room to administer prison time based on their assessment of defendants' potential for good citizenship. The same amount of time is levied against a career criminal and a first-time offender, with many convictions leading to at least five years for nonviolent crimes, often in the drug-enforcement sphere.
Re-entry into communities after incarceration. "Our world is very unforgiving," said Tina Naidoo, the executive director of the Texas Offenders Reentry Initiative. "The returning citizens are crippled from being good, productive citizens." Finding work for an ex-offender to provide for himself and/or his family "is near impossible," because laws banning the convicted from particular occupations and the stigma that comes with a criminal record "have taken away their rights to live because they are continuing to be punished."
The militarization of police. Conference participants echoed popular concerns about deployment of law enforcement officers, following the high-profile deaths of Michael Brown in Ferguson, Missouri; Freddie Gray in Baltimore; and other high-profile killings involving police. In addition to what some have called an intimidating police presence, conferees discussed numerous cases in which law enforcement raids have targeted the wrong homes, often causing the tragic deaths of innocent people. Such actions frequently befall minority households.
"We have blown up the partisan divide in this area," said Norman Reimer, executive director of the National Association of Criminal Defense Lawyers. "This (conference) is a huge step forward. That is what it takes to get things done. People must come together."
Lamont Carey, 40, of Washington, spent 11 years in prison on a drug charge. He said his illegal involvement was a socioeconomic issue.
"It was strictly about making money to get out of a community that was hopeless."
Since his release, Carey has used education as a catalyst to reenter society, and he eventually started a nonprofit that helps returning citizens get adjusted to life as free men.
"The road back to being productive is not easy, and it's not set up right now to really help those who want to be helped," said Carey. "But this collection of people who can make changes and who want to make changes in one event gives me hope that some really strong things can happen. I have talked to White conservatives who have a passion for changing things. I have talked to women, to Black liberals and everyone in between. This event shows people are concerned and want change. That has to be encouraging."
Get Top Stories Delivered Weekly
More districtchronicles News Articles
Recent districtchronicles News Articles
Discuss This Article