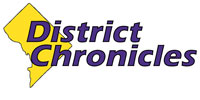 Post Classifieds
Supreme Court to wade back into abortion debate
By Richard Wolf/USA Today
On November 22, 2015
The Supreme Court agreed Friday to re-enter the national debate over abortion.
The justices will decide whether tough new restrictions placed on abortion clinics and doctors in Texas constitute an "undue burden" on women seeking legal abortions and should be struck down.
The restrictions – forcing doctors to have admitting privileges at nearby hospitals and requiring clinics to meet standards for outpatient surgery centers – threaten to leave the state with only 10 clinics clustered in four population centers and along the Mexican border.
Whatever the justices decide next year will help clarify the court's 1992 ruling in Planned Parenthood v. Casey, when a deeply divided court upheld the right to abortion while letting states impose restrictions that do not block women from obtaining services
By clearing up the ambiguity left by the 1992 ruling, which said states can impose restrictions that do not constitute an "undue burden," the justices could serve notice to lower courts across the country and hand a victory to one side or the other in a debate that has raged since their Roe v. Wade decision legalized abortion in 1973.
Emboldened by the court's most recent action on abortion, in its 2007 ruling that upheld bans on "partial-birth" or late-term abortions, state legislatures have enacted hundreds of restrictions in recent years. They range from 24-hour waiting periods and parental notification laws, mostly upheld by lower courts, to bans on abortion after six or 12 weeks, which courts have blocked.
The result of the laws and lawsuits is a growing disparity among states. California had 160 abortion clinics in 2011 and New York nearly 100, according to the Guttmacher Institute. The Texas law, passed in 2013, forced more than half the state's 46 clinics to close, and more are threatened by the latest appeals court decision. Wyoming has no abortion clinics. Mississippi, North Dakota and South Dakota each have one.
The Supreme Court has refused to re-enter the debate since 2007. The Texas case has created a split among lower courts on how the Casey standard applies to doctors' admitting privileges and clinics' operating standards.
"Like so many Supreme Court decisions, it's subject to interpretation," said Neal Devins, a William & Mary law professor who has written on the subject. For years, state legislatures focused on restrictions such as requiring parental consent and waiting periods, he says, but more recently Republican legislatures have been "going well beyond the template of laws that Pennsylvania had enacted and Casey had approved."
Coincidentally, the issue could play out during next year's presidential election. The latest Gallup polls show 80 percent support for legal abortion in at least some circumstances, so a renewed focus could help Democrats next year.
"There is no evidence that women will experience any materially different travel distances to obtain an abortion," the state contends in its brief opposing a Supreme Court decision to hear the case.
The law's challengers claim the restrictions are meant to limit abortions rather than improve women's health and would force all but 10 clinics to close in a state where about 60,000 women seek abortions annually.
"Women unable to make the trip to one of the remaining clinics are left with only two options: carry an unwanted pregnancy to term or attempt an illegal abortion," their reply brief says.
The challengers lost the first round in court, after which the number of clinics dropped from 40 to 18.
The Supreme Court has twice blocked the law from taking effect while appeals continued, most recently in June by a five - four vote in which the court's most conservative justices dissented. That makes the legal battle lines clear.
"Part of what each side is counting on is getting Justice Kennedy," said Michael Dorf, a professor at Cornell Law School who clerked for Kennedy in 1992, when Casey was decided. "Both sides think in a perfect world that the court would move much farther – in opposite directions."
Get Top Stories Delivered Weekly
More districtchronicles News Articles
Recent districtchronicles News Articles
Discuss This Article