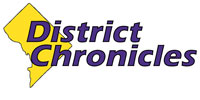 Post Classifieds
Ways to buy Black-Owned on Black Friday and beyond
By Urban News Service
On December 1, 2015
Amid a tepid economy, America's burgeoning "maker" movement is breeding a whole new generation of creative black entrepreneurs. They are betting their futures not on traditional jobs, but on serious craft.
Whether hand-sewn, hand-made, home-forged, hand-cut or garage-built, these risk takers rely on a very old-school concept: If you have a craft, nobody can ever take your career away.
The rapid rise of black entrepreneurs in the maker space is due, in part, to greater incubator spaces, cheaper access to collaborators, and possibly to dramatically higher black unemployment. This has made some people much more aggressive about pursuing passions and opportunities outside of the norm.
Their timing couldn't be better: Recent studies by African American economists and activists agree that one of the easiest solutions to black economic advancement would be a dramatic increase in spending by black consumers within their own community. According to Nielsen, less than two cents of every dollar spent by African Americans stays in their community. Yet economic leaders such as Charles Tate, the former head of the Booker T. Washington Foundation, estimate that if African Americans would simply examine their list of monthly purchases and dedicate themselves to buying a minimum of three of those items from black-owned businesses, it would add as much as $30 billion to the community.
So, with that in mind, you can spend Thanksgiving night waiting in line to buy new TVs from big-box stores or you can buy true craft by an exciting group of African American artisans.
This list, compiled by the Urban News Service, represents the best of the best — creators and crafters, some famous and some soon-to-be, who are producing high-quality products. They also have put just as much effort into their delivery systems, so their goods will arrive in time for the holidays.
MENSWEAR
LFANT
Chief designer Ryan Jackson and twin brothers Chris and Clayton Griggs fuse classic and modern in their line of handmade, New York-made coats, shirts, hoodies and tees.
lfantnyc.com
BROOKLYN CIRCUS
Arbiters of global street style, the founders of Brooklyn Circus have developed an international following for their vintage-inspired offerings.
thebkcircus.com
LEISURE LIFE
Relaxed and stylish without being trendy, this Brooklyn-based shop delivers jackets, tops, bags and home goods befitting a life of leisure — and hustle.
leisurelifenyc.com
BRIMBLE AND CLARK
Distinctive custom-made suits with Saville Row style detailing, but from downtown D.C.
brimbleclark.com
POST IMPERIAL HYPERLINK "post-imperial.com"
Hand-sewn ties and pocket squares for people with style and confidence.
post-imperial.com
IKERE JONES
African-inspired shirts, blazers and pocket squares that bring Sapeur style to American shores.
ikerejones.com
SPORTS AND APPAREL
DGK Skateboards
Great boards from skating legend Stevie Williams, but also everything skate culture — from wheels and tees to hoodies and hats.
thekayostore.com/collections/dgk
FOOD AND WINE
MOUTON NOIR WINES
It's a T-shirt line and a lifestyle brand, but the wine is the foundation of former sommelier Andre Mack's well-crafted array of products that celebrate the culture of wine.
moutonnoirwines.com
CAJUN FIRE BEER
You'll have to visit New Orleans to taste the beer, but now you can get the very cool T-shirts and other gear in anticipation of broader national distribution.
drinkcajunfire.com
CARLA HALL COOKIES
Washington, D.C. native and host of ABC's The Chew, Carla Hall adds cookie and pound cake empress to her long list of endeavors, which soon will include a chain of "hot chicken" restaurants.
carlahall.com
JUSTICE OF THE PIES
Why take time baking pies when you can have the best sent to your friends? Send one to your mom and make her mad. Bourbon pecan, key lime and more.
justiceofthepies.com
CAKELOVE
Bakery owner and Food Channel star Warren Brown has found a way to put his world-famous cakes into a personal jar of deliciousness.
cakeloveinajar.com
CHEF BELINDA SPICES
Chef Belinda's special blends go beyond the norm, from spices to sugar substitutes for coffee and tea or to Turkish and Greek blends for savory dishes.
chefbelindaspices.com
THE SWEET LOBBY
Winner of Food Network's Cupcake Wars show, this Capitol Hill shop specializes in macarons, the light French treats, in as many varieties as their cupcakes.
thesweetlobby.com
DE LA POP Gourmet Popcorn
Based in Decatur, GA, De La Pop offers 125 flavors of popcorn delight and just as many decorative tins to send to friends and family.
delapop.com
AFRO FUSION CUISINE
Spices, sauces, marinades, jams and preserves — all with that spicy African and Caribbean kick.
afrofusionbrands.com/shop
SOUTHERN CULTURE FOODS
An Oprah favorite. Endless varieties of flavored pancake mixes, plus all the fixin's to make candied bacon.
southernculturefoods.com
GIFTS AND STATIONERY
EFFIE'S PAPER
Unique gift cards, thank-you notes, personalized stationery and specialty gift wraps.
effiespaper.com
HAUTE HOPE
Classy paper products and well-crafted gifts for those who are special and loved.
haute-hope.com
BODY
JANESSACO
Organic, ultra-high-quality sea salt body scrubs, shaving cream, moisturizers and body butters for men and women.
janessaco.com
THE LIP BAR
Offering a new definition of beauty for women of color, Lip Bar delivers lipsticks and nail polishes in dramatically untraditional colors and tones for every complexion.
thelipbar.com
OYIN HANDMADE
Bath, body, face, hair. Olin Handmade's products cover you from head to toe.
oyinhandmade.com
BEVEL
Bevel joins the growing list of online shaving clubs, with products designed especially for men with coarse hair and razor bumps.
getbevel.com
WOMEN'S CLOTHING AND ACCESSORIES
ONYII and Co.
Extraordinarily beautiful dresses and outerwear with global inspiration.
onyiiandco.com
OMOMISHA
This Harlem-based business makes unique and beautiful hand-crafted jewelry from natural materials.
omomisha.com
AMINA HABDU JILLIL
One more addition to your loved one's shoe obsession.
aminahabdujillil.com
PUBLIC SCHOOL NYC
High NY street style for women (and men) by the duo of Dao Yi Chow and Maxwell Osborne, creative directors for DKNY.
publicschoolnyc.com
COCO AND BREEZY
Eccentric and bold eyewear.
cocoandbreezy.com
SOFISTAFUNK
A dazzling array of one-of-a-kind silk, cotton and wool skirts in every length.
hello.sofistafunk.com
108 Stitches
Knitted scarves, throws and wraps taken up another notch in unique patterns and materials.
108stitches.biz
MUSICAL INSTRUMENTS
SHADD PIANOS
From a unique Washington, D.C. family of pianists and tuners, Shadd makes classic and high-tech pianos designed for musicians who compose, transcribe and record.
shaddpianos.com
CRAFT AND DESIGN
ALI/SANDIFER Furnishings
Made and crafted in Detroit, Ali/Sandifer is a leading example of Detroit's new wave of makers and doers. The duo designs high-quality versatile storage with a mid-century influence.
alisandifer.com
MIDDLETON KNIVES
A gift to yourself, for your kitchen or to someone you really, really admire. Hand-forged steel knives for the professional or amateur chef.
middletonmadeknives.bigcartel.com
STUDIOMAXE
California graphic designer Charles White's self-made posters and wall art offer new interpretations of classic albums, movies, books and pop-culture references.
etsy.com/shop/StudioMaxe
MADEINCLAREMONT
This ETSY store from crafter Debra Chenault White produces cocktail coasters in lively and unexpected designs from favorite teams to hip hop and Rat Pack album cover art. Custom orders with your favorite designs are possible, too.
etsy.com/shop/MadeInClaremont
Get Top Stories Delivered Weekly
More districtchronicles News Articles
Recent districtchronicles News Articles
Discuss This Article