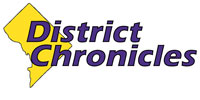 Post Classifieds
Mizzou and new campus activism
By Marc H. Morial/via George Curry Media
On December 1, 2015
"Those who profess to favor freedom and yet depreciate agitation, are people who want crops without ploughing the ground; they want rain without thunder and lightning; they want the ocean without the roar of its many waters. The struggle may be a moral one, or it may be a physical one, or it may be both. But it must be a struggle. Power concedes nothing without a demand. It never did and it never will." - Frederick Douglass, American abolitionist, Remarks from "West India Emancipation," August 1857.
Michael Middleton, the University of Missouri's new interim president faces the challenge of healing wounds that have been decades in the making, since the first African-American students fought for admission in the 1930s.
As the first Black student to enroll as a freshman and graduate with a law degree, Middleton is uniquely well-suited to tackle the immense task before him. In fact, the students who are reclaiming the mantle of principled and peaceful protest to affect real and necessary change are emulating Middleton himself.
If our nation's college campuses are a microcosm of the realities and inequities to be found in our larger society, it should come as no surprise that as our nation grapples with the lingering injustice of racism throughout so many of our institutions, college students are using their First Amendment right to protest racial injustice and become modern-day models for confronting and dealing with racism in America.
The university's African-American students endured decades of racially-charged slights. No matter how persistently charges of racism or demands for change were brought to the university's attention, the answer was always the same: inaction.
In 2010, cotton balls were scattered outside a Black student cultural center. Two White students were expelled, but the university engaged in no broader conversation or initiatives to address racial tensions on campus.
In September, the president of the Missouri Students Association, a young Black man, charged that racial slurs were hurled at him as he walked near campus. On Oct. 5, members of the Legion of Black Collegians were called the "n-word" while they were rehearsing for homecoming festivities.
These alarming incidents should have awakened the slumbering administration. Instead, students – who had enough of the university's lethargy in the face of repeated racist attacks – protested, caught the attention of the nation, and began to realize their crusade for change.
Weeks of student and faculty-led protests – including a hunger strike by a graduate student and the announcement of a sit out by the university's football team until the president either resigned or was removed – culminated in the ouster of two top university officials. Within hours of each other, the university's president, Timothy Wolfe, and its chancellor, R. Bowen Loftin, stepped down from their posts.
With the high-profile resignations came new initiatives to address race relations on campus, including hiring a diversity, inclusion and equity officer and requiring diversity and inclusion training for all faculty, staff members and incoming students. There are other pressing needs, other demands and requests, such as hiring more faculty of color, but what is most important is that finally the plight of students of color on campus has been recognized and the wheels of justice are beginning to turn.
The story of the students of Mizzou is far from over. Their protests have emboldened students on a host of campuses, including Yale and Georgetown to challenge administrators to address inequities and racism.
This is a new generation of activism and activists. We may not agree with every principle, demand, or every tactic, but we should embrace and appreciate the important civic lesson our students are teaching us: if you were under the impression that peaceful and persistent protest cannot make a difference or affect real change, let this new generation of campus activists disabuse you of that idea.
Marc H. Morial, former mayor of New Orleans, is president and CEO of the National Urban League.
Get Top Stories Delivered Weekly
More districtchronicles News Articles
Recent districtchronicles News Articles
Discuss This Article