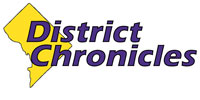 Post Classifieds
County moves to cut towing complaints, predatory practices
Metro Brief
On December 3, 2015
Montgomery County has a new towing law that is designed to address overly aggressive and predatory towing practices and restore regulatory balance in commercial and residential parking lots.
Montgomery County's Office of Consumer Protection (OCP) typically receives more towing complaints each month than any other single category of complaint. These unfair practices can be detrimental to businesses and residents' quality of life.
Aligned with the Maryland towing law, the county law includes the following provisions:
Prohibits the use of "spotters" to identify vehicles for towing;
Requires signs that are 24 inches by 30 inches be posted at entrances and in parking lots;
Requires property owners to authorize each tow in writing (except between 2 and 9 a.m.);
Requires photographic evidence of violations or of events precipitating the towing of a vehicle and requires a copy of photograph to be provided to the vehicle owner when retrieving a vehicle;
Requires towing firms to notify the police before leaving the parking lot;
Requires towing companies to accept credit cards as well as cash for the redemption of vehicles;
Requires towing companies to have personnel available 24-hours-a-day at brightly lit impound lots so vehicle owners can safely retrieve cars at any time;
Allows vehicle owners to retrieve personal property without charge from a vehicle that has been towed;
Allows consumers to see the contract between the towing firm and property owner;
Authorizes the County Executive to set flat rates;
Limits the amount a towing firm can charge for an incomplete tow; and
Gives OCP subpoena and enforcement authority
In addition, commercial parking lot owners that elect to engage in trespass towing are now required to electronically register their parking lots with OCP and to provide annual reports to OCP regarding towing activities. The online registration, as well as additional information about towing, is available on OCP's website at www.montgomerycountymd.gov/consumer. Commercial parking lot owners have 30 days from the effective date of the new law to register.
OCP, the county's consumer protection agency, licenses certain businesses including towing firms, investigates thousands of complaints each year involving automotive sales and repairs, new home purchases, home improvements, credit issues, retail sales, internet services and most other consumer transactions. OCP provides pre-purchase information to consumers, as well as speakers to the community on consumer issues.
For additional information about the Office of Consumer Protection, call 240.777.3636, visit www.montgomerycountymd.gov/consumer or email consumerprotection@montgomerycountymd.gov.
Get Top Stories Delivered Weekly
More districtchronicles News Articles
Recent districtchronicles News Articles
Discuss This Article