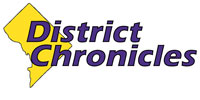 Post Classifieds
Hilary Clinton to use Black media to reach Black voters
By Ken Smikle/Special to the Trice Edney News Wire from Target Market News
On December 3, 2015
(TriceEdneyWire.com) – For African-American advertising, marketing, media and research firms, the 2016 political season officially began last week with the news that Hillary Clinton's campaign had made its first hire. Chicago-based Burrell Communications has been selected to develop the creative for TV, radio, print and digital media targeting African-American voters.
Also retained by the Clinton campaign is Ron Lester, whose expertise as a pollster for political candidates goes back 15 years when he formed his Washington-based Lester and Associates in 1990.
The two recent appointments are the latest recognition within the Clinton organization that Black voters will be critical to success both in the primary and general elections. While African Americans voted in greater percentages than any other group in the 2012 national election, there's no certainty that they will vote in record numbers next year when there isn't a Black candidate at the top of the ballot.
Black marketing and media professionals have their eye on another barometer of how seriously both Democrats and Republicans will be taking the Black vote, and that is ad spending.
There's no shortage of experience in turning out the Black vote among Black ad agencies, media buyers and planners, and Black media. Firms such as UniWorld, Carol H. Williams, FUSE and GlobalHue have years of experience in developing successful political ads and media strategies for both Democrats and Republicans. But in the Obama era, few of the firms have been called upon.
The Obama campaign and Political Action Committess (PACs) supporting his candidacy spent an estimated $409 million in all ads in the re-election effort in 2012, while Mitt Romney shelled out $492 million. While there's no industry data available on what portion of those dollars went to African-American firms, those that have produced and carried political ads in the past say that they have never received budgets that reflected the importance of Black voters to the election process.
Following 2012, African-American marketing and media owners expressed anger at being excluded from the Obama campaign's largess. Black newspapers in particular were very vocal about not getting what they considered was a fair share of those campaign dollars. Black voters' participation, none the less, helped delivered victory for the president.
However, outcomes could differ for Clinton. While this could again prove to be an historic election, Black influencers – which include black media owners – could temper their enthusiasm if they feel cut out of campaign budgets. And a lack of dollars and enthusiasm could be reflected in not just news content, but in the all-important impressions made through editorials and social media.
One Black professional offered what he thought was a simple equation for political candidates' success. "We're 14 percent of the population, so spend 14 percent of your ad buys with us. That 14 percent margin assures you victory in November and defeat without it."
Get Top Stories Delivered Weekly
More districtchronicles News Articles
Recent districtchronicles News Articles
Discuss This Article