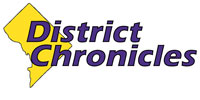 Post Classifieds
A day after San Bernardino massacre, conservative senator attacks DC gun safety laws.
District of Columbia
On December 18, 2015
Congresswoman Eleanor Holmes Norton (D-DC) recently blasted Sen. Rand Paul (R-KY) for introducing his bill to eliminate the District of Columbia's gun safety laws. He proposed it as an amendment to the Senate's budget reconciliation bill, an ill-timed decision put forth on the day after the San Bernardino shooting massacre that left 14 Americans dead.
The amendment failed, however, as Senate Democrats rallied to defeat it, with all but one Democratic Senator voting against it. Norton said Paul once again shamefully threw his libertarian principles out the window by interfering with the District's right to self-government in a last-ditch effort to raise his national profile as he runs for president.
Norton said she was not surprised that the amendment failed, particularly because it showcased Paul's extremism by not only wiping out D.C.'s gun safety laws, but also containing several national gun provisions: concealed carry reciprocity, permitting guns on military installations, carry by military personnel, carry on non-sensitive federal property, and permitting interstate handgun purchases.
"Sen. Rand Paul has sacrificed his federalism principles and the democratic rights of 650,000 D.C. residents for political and personal gain. By bullying a local jurisdiction with the big foot of the federal government, Sen. Paul demonstrated he is anything but presidential," said Norton.
"His amendment would have endangered D.C. residents, millions of visitors to the nation's capital, high-ranking government officials, and foreign dignitaries from all over the world that frequent our streets. After yet another mass shooting yesterday left the nation in mourning, the last thing we should be doing is eliminating gun safety laws. I thank my Democratic allies in the Senate for defeating Paul's amendment," she continued.
The Republican budget reconciliation bill, which the Senate is expected to pass, also defunds the Affordable Care Act and Planned Parenthood. President Obama has said he will veto this legislation.
Get Top Stories Delivered Weekly
More districtchronicles News Articles
Recent districtchronicles News Articles
Discuss This Article