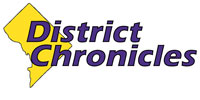 Post Classifieds
Satanists counter Nativity scene with 'snaketivity'
By Justin A. Hinkley/USA Today Network
On December 29, 2015
To counter a live Nativity scene planned next weekend on the Michigan state Capitol lawn, a Satanic group plans to resurrect its own "snaketivity" display that began last year.
A Nativity scene that Sen. Ted Cruz's presidential campaign planned last weekend.
The Satanic Temple of Detroit is awaiting approval from the Michigan State Capitol Commission to perform its own live display on Dec. 19, said Jex Blackmore, the temple's director. State Sen. Rick Jones, a Republican from Grand Ledge, Michigan, plans to sponsor another Nativity display the same day.
"The overriding message in our holiday display, and many of the Satanic Temple's public activities, is one of plurality and religious liberty," said Blackmore in a written statement. "We have no interest in proselytizing Satanism to the public. However, we refuse to allow one religious perspective (to) dominate the discourse."
The Satanic Temple, a loosely organized national group, doesn't actually worship the Christian devil. It is a secular organization closely aligned with atheist groups in protesting religious displays on public grounds.
"Freedom of speech may be inconvenient, messy and at times offensive, but that is the cost of living in a free country," said Wendy Day, Michigan state director for the Cruz campaign, in an emailed statement. "America was founded on the principles of free speech and freedom of religion … We don't have to agree on religious principles to stand together for the right of free speech."
At last week's Rally for Religious Liberty, sponsored by the Christian group Salt & Light Global, Blackmore and a handful of her fellow Satanists stood quietly at the back of the crowd on the east lawn with a large banner reading, "The Satanic Temple supports religious liberty," in white letters on a black background. While the event's speakers railed against what they deemed governmental intrusion into religious life – many speakers specifically criticized the U.S. Supreme Court's ruling earlier this year that states must allow gay men and women to marry – the Satanists received numerous raised eyebrows.
But, overall, they received a warm welcome.
The event was decidedly Christian, with signs such as "Vote Biblically" spread throughout the crowd.
"We have radical Islam; we need radical Christianity," said Rev. Ellis Smith of Detroit's Jubilee City Church from the Capitol steps.
During the speeches, Amy Piatt of Muskegon, Michigan, stood by Blackmore's group, her eyes closed and palms heavenward, praying for the Satanists. Asked why, she said, "because the Lord told me to do it."
The Satanic Temple first brought its snaketivity display – which depicts a snake wrapped around the Satanic cross, presenting a book as a holiday gift – to the Capitol in December 2014 in response to a planned Nativity scene later called off. But the Satanists' announcement spurred a response from Lansing-area churches and from Jones, who helped pull together a Nativity scene to counter the snaketivity last year.
In addition to Jones' Nativity scene Dec. 19, state Rep. Mike Callton, a Republican from Nashville, Michigan, sponsored a Chanukah display this.
John Truscott, vice chairman of the Capitol Commission that regulates the statehouse facility and grounds, said last week that the Satanic Temple hadn't submitted an official request for its display but had sent emails checking dates around Dec. 18 or 19. Truscott said the commission could sign off on a request within a week of its submission, so any request still could receive approval.
The commission would be obligated to approve the snaketivity display as long as it meets commission's guidelines, which limit the size of the display and prohibit permanent displays, meaning the snaketivity would have to be placed and removed daily. The Satanic Temple met those criteria last year.
Hinkley reports for the Lansing (Mich.) State Journal.
Get Top Stories Delivered Weekly
More districtchronicles News Articles
Recent districtchronicles News Articles
Discuss This Article