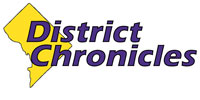 Post Classifieds
Eleven steps to better money management in 2016
By Eric Easter/Urban News Service
On January 18, 2016
Savings, bills, plans and budgets – these things rarely appear on Yuletide shopping lists. Yet, the days and weeks of procrastinating for the New Year are over.

Experts say that it is never too late to start improving financial health. Urban News Service asked leading authorities Ben Carter and Guy-Max Delphin how readers can dedicate 2016 to bolstering their personal finances.

Ben Carter is the host and producer of "Manage Your Damn Money. This is what he advises:

1. Budget your time first

In life, distractions that we are not obligated to deal with, pay for or spend time on can often overtake us; ultimately, these cost money. Take the time to consider what mundane tasks might be avoidable and how to make better use of your valuable time.

2. Audit your lifestyle

How much does your daily lifestyle contribute to your financial health? One of the easiest ways to keep money in your pockets is to stop needlessly spending it in the first place.

3. Go automated

One of the most effective ways to save money is by opening an account and setting up automatic debits, to put money away in a separate savings account. The day after payday, a portion of your automatic deposit should head to this separate account to ensure consistency and saving of the largest percentage of your income possible. This trains you to live on only a portion of your income and relieves the stressful thought of saving from your mind

4. Learn more/read more

Commit to learning something more about how to make your money grow. Consider committing to finding new ways to put your money to work so it can be fruitful and multiply.

5. Celebrate small victories

Take a weekend to get all your online accounts and account statements in one place and look at your victories – money you have earned, saved and invested, or goals you have met in the past year.

If you have contributed to your 401(k) at work, celebrate. Looking at the big picture can be overwhelming and sometimes prevent you from recognizing small steps you have made toward your goals.

6. Add your financial goals to your regular "to-do list"

Many people put these on separate lists. Write your financial goals down and put them on your list of things to do every day to remind yourself of your goals.

Guy-Max Delphin is the CEO and president of Delphin Investments. Here are his words of financial wisdom:

7. Have a "money vision"

Have a unique vision for how you want to invest that matches what you believe in. If you are relatively new to investing, a conservative strategy that minimizes your risk is always best. Then make small-size investments to limit short-term pain.

8. Adjust your plans for "right now"

Review and re-evaluate all of your insurance. You may have started the policies a while ago, but, do they still protect you? After that, check to see whether there are new deals or new products that will save you money on your premiums

9. Review

If you are an experienced investor, review your portfolio to make changes that reflect new business trends or the current economic environment. Do you think the same way about the industries you invested in as you did when you first invested?

10. Plan for the worst

Nobody wants to think about dying, but the major difference between wealth in the Black community today and that of other communities has almost everything to do with what we leave behind for the next generation. Make a will or review the one you have and make sure your wishes are very clear about the management of your money and belongings.

11. Watch financial television (but only sometimes)

In general, you should avoid taking investment advice from a TV pundit. However, channels such as CNBC can be very helpful in learning the lingo of Wall Street, stocks, finance and new developments in business.
Get Top Stories Delivered Weekly
More districtchronicles News Articles
Recent districtchronicles News Articles
Discuss This Article