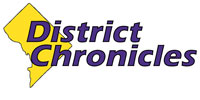 Post Classifieds
Study: With new Medicare benefit, doctors look beyond 'death panels'
By Paul Kleyman/New America Media
On May 3, 2016
While 95 percent of doctors support the new Medicare benefit reimbursing them for discussing end-of-life (EOL) preferences with their patients, few have actually used the opportunity. And almost half (46 percent) report feeling unsure of what to say to their older patients once they're in the examination room, according to a national poll of physicians.

"There seems to be a huge disconnect between doctors who want to do the right thing," said Tony Back, MD, codirector of the Cambia Palliative Care Center, University of Washington, Seattle, and the finding that only 14 percent of them have actually had the conversation and billed Medicare. The Cambia Foundation supported the research.

The new study, which Back and other experts discussed in a national webinar in mid-April, is the first national survey of physicians on their attitudes about EOL care planning since Medicare began the benefit in January.

The survey of 736 primary care and specialist physicians focused on factors preventing physicians from talking with patients about EOL and advance-care planning?

Ethnic Doctors Unsure

The findings exposed many complicated concerns that researchers will explore in a follow-up study, which will gather doctors in focus groups.

For instance, in the new survey three-of-four doctors said the Medicare benefit would make them more likely to talk with older patients about advance-care planning. That figure was higher (85 percent) among racially or ethnically diverse physicians. But six-in-10 of the ethnic medical practitioners – significantly more than the White doctors –admitted feeling uncomfortable having EOL conversations with their seriously-ill patients.

"These conversations, though not easy, benefit from taking into account the patient and physician's knowledge, attitudes and beliefs about end-of-life care options," said Sandra R. Hernandez, MD, a primary care physician and president and CEO of the California Health Care Foundation, a study sponsor.

Medicare reimbursement for the voluntary EOL conversations was proposed as part of the Affordable Care Act, but derailed when 2008 vice-presidential candidate Sarah Palin called it "death panels."

In fact, the benefit, finally implemented this year through the federal Centers for Medicare and Medicaid Services, allows patients to learn about their options and state their preferences in multiple talks with their doctor long-before they face a medical crisis.

The idea has been supported by 80 percent of the public, according to the Kaiser Family Foundation, as well as being endorsed by the American Medical Association and other medical groups.

Care at Odds With Patients' Wishes

The Cambia center's Tony Back, explained, "You may want to have all the medical care that is reasonable, and when it's your time – pass away quietly in your own bed. If you don't have this conversation and your doctor doesn't know what you want and your family member doesn't feel sure about what to do, you can easily end up in the intensive care unit with a catheter in your bladder, a tube down your throat, a tube down your nose, and IV in your neck, IVs in your arms – in a bright noisy place. That will be the last moments you have on this earth."

More complex than language interpretation

The multicultural issues beyond the challenges of medical-language interpretation, said the University of Washington's Tony Back, are complex and require a more advanced communication level. Many in Navajo culture, for instance, believe talking about death means that death happens, he noted.

Back, also the author of "Mastering Communication with Seriously Ill Patients: Balancing Honesty with Empathy and Hope" (Cambridge University Press, 2009), continued, "These are skills like how do you show empathy to an Asian patient who doesn't express a lot of emotions, for example? How do you summarize medical information for a person who has low medical literacy? How to you talk about end-of-life decisions with someone who's never discussed something like that."

Speculating about why more ethnic doctors feel uncertain about what to say to their ethnic patients and their family member, Lisa Folberg, president and CEO of the California Medical Association Foundation (CMA Foundation) observed, "I think they're just more aware."

She went on, "They realize more than older White physicians that there are a lot of nuances. So it's almost like the groups that feel more comfortable don't know what they don't know. For the racially and ethnically diverse physicians, they know there's a lot they don't know about how to talk to patients in a culturally appropriate way."

The CMA Foundation, which includes the Network of Ethnic Physician Organizations (NEPO), is now recruiting MDs for the in-depth focus-group study to understand the initial survey results better. NEPO includes 50 ethnic medical societies representing 20,000 doctors in California.

"It's really important for physicians of color and the whole care team to be engaged in that process, because they're really a trusted messenger for those communities," said Folberg.
Get Top Stories Delivered Weekly
More districtchronicles News Articles
Recent districtchronicles News Articles
Discuss This Article