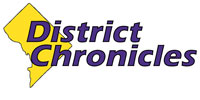 Post Classifieds
Diane Rehm: People need to talk about the right to die
By Lily Fowler/Religion & Ethics NewsWeekly
On May 5, 2016
(RNS) – Diane Rehm always assumed she would die first because her husband's family had such longevity on its side.
But more than a decade after being diagnosed with Parkinson's, Rehm's husband, John, asked his doctor to help him die.
That plunged the host of the nationally syndicated radio talk show "The Diane Rehm Show" into an extended exploration of assisted dying that resulted in a 162-page memoir about her husband's struggle, "On My Own."
"John was a very proud man," she said. "And for the prior six months or so, he had to have somebody there constantly to do things for him, to help him bathe, to help him move from bed to bathroom, help him eat. And he said, 'I am falling into further and further degradation, and I don't want to go any further.'
"His expectation was that the doctor would immediately help him to die by virtue of an injection, by virtue of some quick means," she added.
But that assumption turned out to be wrong. John's doctor explained that in Maryland, physician-assisted suicide was illegal.
A second attempt to pass legislation making it legal failed in the state Senate in March.
A family's faith
The Rehm family was not always religious. The couple's two children were baptized in the Syrian Orthodox Church. (Diane's parents emigrated from the Middle East.) But John was not religious for much of his life. The two met in 1958, when he was a lawyer at the State Department and she was a secretary.
Still, when the children were young, John humored his wife and attended St. Patrick's Episcopal Church in Washington, D.C., a church that appealed to the couple because of its involvement in the civil rights movement.
Years later, John had a conversion experience. He walked out of New York's St. Thomas Church "a new man and Christ's own," as he described in his own memoir, "Onward Journey: Seeking the Divine."
It was "as though for all of his adult life he had been fighting against the idea of belief in God, or Christ," said Rehm.
But the couple's weekly church attendance dropped off when John grew ill. The two became what she referred to as "E and C Christians," attending services only during the Easter and Christmas holidays. In the end, the church had little influence on their view of physician-assisted suicide.
The Episcopal Church has long opposed physician-assisted suicide and passed a resolution in 1991 calling it "morally wrong and unacceptable to take a human life in order to relieve the suffering caused by incurable illness."
Rehm, 79, said she understands there are other points of view.
"I am not suggesting, nor would John ever have suggested, that his way out is the way for everyone," she said.
"I think what we both believe is that there should be choice and that if one chooses palliative care, if one says my God has said to me when my time comes, my time will come, according to his/her will, I think that's beautiful and totally acceptable. Palliative for as long as one would like."

'People need to talk about this issue'
But as host of a nationally distributed NPR talk show, Rehm faced criticism for speaking publicly about her views. Amid the critical headlines, especially after she appeared at fundraising dinners for the end-of-life organization Compassion & Choices, Rehm was forced to step back.
"What NPR asked me to do in the future was no longer to attend those dinners while I am behind the microphone and if I were to do further programs on the right to die or death with dignity or however one chooses to label it, that I would say frankly, upfront, that I am someone who believes strongly in the right to die, and that's what I've done," she said.
But despite the national headlines and increasing momentum for the right-to-die movement, John needed a more urgent solution.
On June 14, 2014, he began to refuse any food, medications or water. He died 10 days later.
Rehm said she decided to write the book because she was frustrated by the way her husband died.
"People need to talk about this issue," she said. "Doctors need to be taught about this issue. The whole idea of doctors being taught about helping to keep people alive, but not being taught how to listen to those who are ready to die – that seems to me sad and misguided."
Lilly Fowler writes for Religion & Ethics NewsWeekly.
Get Top Stories Delivered Weekly
More districtchronicles News Articles
Recent districtchronicles News Articles
Discuss This Article