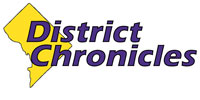 Post Classifieds
Tenants, inspectors, watchdog agency: Government officials waste housing dollars
By Drew Johnson/Urban News Service
On May 24, 2016
Billions of taxpayer dollars have gone to improve government housing lately, but Jay Owens still lies awake at night holding his daughter while the sounds of gunshots puncture the air.
"My daughter and I hear gunshots almost every night, close to our unit, and there's major drug use and drug dealing outside the units around here," said Owens, a tenant of a housing project in the Atlanta suburb of Newnan, Georgia.
Congress will spend $6.3 billion this year for overhead and maintenance of federal low-income housing projects. This expense has risen $2 billion annually since President Obama took office. That record amount is atop $4 billion in stimulus funds for capital improvements and energy-efficiency measures at aging public housing facilities in 2009.
Despite this growing taxpayer outlay, some occupants of housing projects say their residences remain dilapidated and plagued by gangs and drugs.
The projects are a "major drug hub," according to Owens, and it can be challenging to find a parking space because, "so many drug runners park on my street, they take up all the parking."
Such complaints are common among public-housing dwellers across the country.
"I see lots of gang crime," said Sharon Jaffe-Johnson, who lives in a Reno, Nevada, project. "I've witnessed drunks and fights. A neighbor was just arrested for throwing a potted plant through her neighbor's front window."
Violence in public housing seems to be ratcheting up. Just last month, 30 alleged gang members were arrested in association with a dozen murders and 24 shootings across several Harlem projects.

The problems in those areas, however, go beyond crime and drugs.
"There are run-down units. Poor maintenance is a problem," said Owens. "There's trash on the ground even though there are plenty of trash cans."
Despite increased maintenance dollars, Minneapolis' Glendale public housing facility lacks the insulation necessary to prevent ice from forming inside the units' windows in the winter, according to a Facebook group fighting for better living conditions.
Why do these billions of dollars spent to enhance public housing projects fail to furnish inhabitants safer, healthier and more comfortable environments? Much of that money is wasted, according to taxpayer watchdog David Williams of the Washington, D.C.-based Taxpayers Protection Alliance.

"The Department of Housing and Urban Development's own inspector general caught local housing authorities that run housing projects wasting millions of dollars that could have gone to improving conditions at the projects," said Williams. "Tax dollars that should have been used fixing leaky pipes, or insulating drafty windows, or funding efforts to increase public safety were just frittered away. Completely wasted."
Federal inspectors appear to share Williams' assessment.

In one instance, HUD officials determined that Bridgeport, Connecticut's, housing authority wasted $118,000 in federal funds to build, among other things, restrooms and a break room for employees who oversee the housing projects. After completion, however, the new facilities failed to comply with the fire code and were unusable.

The federal government took over three housing authorities in southwest Missouri earlier this year after malfeasance emerged. Due to their close proximity, the housing authorities in the towns of Anderson, Lanagan, and Pineville, Missouri, shared the same staff. HUD determined that those employees failed to maintain low-income housing units adequately. They also misused $240,000 of taxpayers' money that should have funded renovation projects. Instead, they improperly purchased vehicles and illegally engaged in no-bid contracts with friends.
"The maintenance man … is my son-in-law," LeAnn Martin, the executive director of the combined housing authorities, wrote in a 2015 letter to HUD's inspector general "He has been employed with us for nine years and done an outstanding job." Martin said that the property was maintained properly.
Martin also promised that some of the missing taxpayer-purchased items that evaded inspectors who audited the housing authority's inventory lists might turn up.
"We will be cleaning up the garage and inventorying supplies," she wrote. "In the near future."
"Clearly, not all of the people in charge of public housing projects have respect for tax dollars or the people who live in the projects," said Williams, the watchdog. "And that's heartbreaking because the people living in the projects are low-income Americans who don't always have the option to move somewhere safer or cleaner or healthier. Where else can they afford to go? Many of them are effectively held hostage and forced to endure dangerous and unhealthy conditions, all because local officials don't use taxpayers' hard-earned dollars responsibly.
Get Top Stories Delivered Weekly
More districtchronicles News Articles
Recent districtchronicles News Articles
Discuss This Article