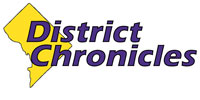 Post Classifieds
Preeclampsia Awareness Month highlights opportunity to save the lives of mothers and their babies
On May 26, 2016
Dear Editor,

Pregnancy is an exciting time in a woman's life and that of her family. But for one of every 12 pregnancies – including mine – pregnancy becomes a life-threatening experience for both mother and baby. That's when preeclampsia strikes, and it can happen to any woman, any pregnancy. The statistics are sobering. Each year, 76,000 mothers and 500,000 babies die from complications of preeclampsia worldwide, a majority of them deemed preventable. If both patients and healthcare providers were better informed, lives could be saved.
May is National Preeclampsia Awareness Month, which creates an opportunity for the public, patients, and health care community to rally around specific calls to action that will reduce preventable death and other adverse outcomes of preeclampsia. Although awareness is growing, specific knowledge of symptoms such as unrelenting headaches, visual disturbances, and epigastric pain, is lacking. While having symptoms doesn't mean you have preeclampsia, they are cause for due diligence by both expectant mother and provider.
The message: don't wait until your "next" prenatal appointment if you're experiencing these symptoms. See your doctor right away.
Finally, for women (or families) like me who suffered emotional trauma from severe preeclampsia there's an important message that this awareness month gives us permission to focus on: we're not alone, our suffering is very real, and we deserve the therapies and interventions required for any residual mental health effects of this life-altering experience. If you are pregnant or know someone who is, direct them to www.preeclampsia.org for patient-friendly information about preeclampsia.
You can join us at noon on June 18, at Constitution Gardens on the National Mall for our Promise Walk, www.promisewalk.org/washingtondc to raise awareness and help us find a cause and a cure.
Sincerely,
Dawna Casanova is a volunteer with the Preeclampsia Foundation and a survivor of severe preeclampsia.
Get Top Stories Delivered Weekly
More districtchronicles News Articles
Recent districtchronicles News Articles
Discuss This Article