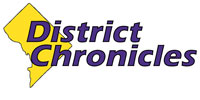 Post Classifieds
God does not always step in
By Susan K. Smith/George Curry Media Columnist
On June 2, 2016
We who believe in God have relied on faith in God in what might be called "the worst hard times." In the presence of overt and covert evil, people have called on God and have found comfort in the belief that God has heard the cry and will do something about the situation.

The reality is that in our lives, there have been many times that God has not come, God has not prevented or destroyed forces of evil that are wreaking havoc amongst people, too often the so-called "least of these" who have the fewest resources to fight the evil off.

Africans brought to this country and enslaved called on God; Jewish people in concentration camps called on God. The people affected by Hurricanes Katrina and Sandy called on God, as did the people in Haiti, the poorest nation in the world, when an earthquake devastated that tiny island.

The truth of the matter is that we want God to step in and deal with our enemies, knock them down, take them out ...do something that shows the power of God in a way that will make evil stand down.

But God does not cooperate. The presence of God did not insure that Adolph Hitler would not be elected, nor did the presence of God save millions of Jews from being murdered by that demagogue. The presence of God didn't keep slave masters from beating African slaves, and God's presence didn't keep "good religious White folks" from lynching innocent Black people, just because they could.

God's presence didn't keep Kemba Smith from being thrown into prison for the crimes of her boyfriend, nor did it keep Marissa Alexander from being convicted of attempted assault and thrown into prison, in spite of the fact that she didn't shoot anyone and in spite of Florida's "stand your ground" laws. God's presence didn't keep George Zimmerman from shooting and killing Trayvon Martin, and God's presence has not kept scores of unarmed African-American people from being shot dead in the streets, sometimes by police officers and sometimes by civilians.

As God didn't keep Hitler from being elected, God's presence has not stopped Donald Trump, a man who appears to care about nobody but himself. Trump's language portrays him as a sexist, narcissistic, racist, thin-skinned bully, but he is appealing to literally millions of disgruntled people, many of whom are "good, religious people."

In spite of what my erstwhile and politically astute friends say, I believe he can win the White House, the presence of God notwithstanding. These same friends assured me he would not win the Republican nomination. Clearly, they were wrong.

Who is this God who allows demagogues to come into power? Why doesn't God stop them in their tracks and shut them down? And what does God expect of those who believe in him while evil swirls, destroying the lives and dreams of so many believers.

Those are the types of theological questions that have no easy answers. This good God allows a lot of evil to have its way. The only thing that people who believe in God can do when evil is unrelenting and ever-present, is to keep on believing. Viktor Fankl, who survived the concentration camps, wrote that the people who did not survive the camps were those who abandoned their faith, those who decided that God was not all that they had been taught, and who decided that God's notion of being "good" differed quite a bit from their own.

African Americans have been holding onto God by the tips of their fingers since they have been in this nation; in fact, people of color all over the world, are forever battling the evil called racism, made worse when racist demagogues are in power.

Donald Trump has clinched the nomination to be the GOP candidate for president. That reality feels like evil being given free reign to spill all over this country – over Black people, yes, but over brown people and Muslims and probably others as well. God allows demagogues to come into power. It seems like we might as well get over it, and work to keep our faith that something better than evil – God – will eventually have the last word.

Rev. Susan K Smith is an ordained minister who lives in Columbus, Ohio.
Get Top Stories Delivered Weekly
More districtchronicles News Articles
Recent districtchronicles News Articles
Discuss This Article