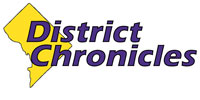 Post Classifieds
Muhammad 'The Greatest' Ali is Dead
Special to the Trice Edney News Wire from NorthStarNewsToday.com
By Frederick H. Lowe
On June 4, 2016
(TriceEdneyWire.com) - Muhammad Ali,"The Greatest," is no longer with us. Ali, the three-time world heavyweight boxing champion, died Friday night in a Phoenix hospital, where he was being treated for respiratory complications. He was 74.
"After a 32-year battle with Parkinson's disease, Muhammad Ali has passed away at the age of 74. The three-time World Heavyweight Champion boxer died this evening," Bob Gunnell, a family spokesperson, told NBC News.
Ali won the heavyweight title in 1964, 1974, and 1978. Between February 25, 1964, and September 19, 1964, Muhammad Ali reigned as the undisputed heavyweight boxing champion. He had a record of 56 wins and five losses.
His greatest fight was "The Thrilla in Manila," which was held October 1, 1975, in the Araneta Coliseum in Quezon City, Philippines. It was third heavyweight boxing match between Ali and Joe Frazier.
It was a battle between two black gladiators with Ali lifting his arms in triumphant before the 15th round when Frazier's corner men threw in the towel.
A funeral service is planned for Louisville, Ky., where he was born June 17, 1942. Muhammad Ali, who was born Cassius Marcellus Clay, Jr, was a boxer who transcended the sport becoming an international figure who created pride among blacks and anger among whites because he had the courage to adhere to his beliefs.
His celebrity, like his boxing skills were unparallel. He coined the phrase "Float like a butterfly. Sting like a Bee." He called himself "The Greatest." When he fought, his arms and fists were at his waist, not covering his face like most boxers, because he was such a fast puncher. He also started the "Ali Shuffle" showing off his fast footwork in the ring. Black boys emulated his style.
In one of many books written about Ali, the author discussed how people reacted to him when he walked through New York's Central Park. Vendors left their hot dog carts; prostitutes stopped working, cab drivers got out their taxis and citizens chased after him begging for autographs.
At the age of 22, he won the world heavyweight championship in 1964 from Sonny Liston. Shortly after the fight, Clay joined the Chicago-based Nation of Islam and changed his name to Muhammad Ali in honor of one the great kings of Egypt.
In 1967, Ali refused to be drafted into the U.S. Army during the Vietnam War, saying no Vietcong ever called me "nigger." He was arrested and found guilty of draft evasion stripped of his boxing title.
His courage to resist the draft did not endear him to the nation's overwhelmingly white sports writers employed by the nation's major newspapers. They called him Clay instead of Ali. Most of them wanted him in prison.
It was during this period that I first met Ali. I was Minister of Information for the black student union at Tacoma Community College in Tacoma, Wash. I wrote him a letter and said the Black Student Union would pay him $1,000 if he would come to Tacoma and speak to our group. He did.
In July 1970, a federal court forced the New York State Boxing Commission to reinstate Ali's license.
Get Top Stories Delivered Weekly
More districtchronicles News Articles
Recent districtchronicles News Articles
Discuss This Article