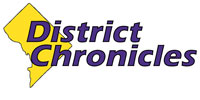 Post Classifieds
New documentary examines civil rights, LGBT rights movements
By Marilyn Bennett and Gil Caldwell/Religion News Service
On June 7, 2016
Comparing the civil rights movement and LGBT equality movement can be fraught with challenges and conflict. There may not be a "hierarchy of oppression," but it is also impossible to place racism, sexism, homophobia and other prejudices side by side and not see the parallels.
Our new documentary, "From Selma to Stonewall: Are We There Yet?," examines the civil rights movement in Selma and the LGBT rights movement that galvanized during the 1969 Stonewall riots in New York's Greenwich Village.
In our years of activism, often fighting side by side for communities we may or may not be part of – Caldwell is Black, straight and an ordained minister; Bennett is White, gay and doesn't attend church – we have found that focusing on the intersection of these histories and the issues at their core has helped us learn from each other.
We now recognize how important it should have been for the movement to understand how racism intersected with sexism and heterosexism. Although women were essential to the success of "the movement," they too often were viewed as "assistants and helpers" rather than as leaders. And although the Rev. Martin Luther King resisted the efforts of some of his colleagues to dismiss Bayard Rustin, the brilliant organizer and justice thinker who was gay, they did not view heterosexism as an "ism" to be confronted.
The role of Rustin and other LGBT activists has largely been glossed over; so, too, the contributions of transgender women of color and lesbians at Stonewall and throughout the LGBT equality movement.
These women as well as other marginalized people, such as the street kids who frequented the area, were the ones who threw the first punches. They had been beaten and arrested, harassed and murdered; they had little to lose in fighting back. They knew the result of living at the intersection meant living with multiple layers of abuse and discrimination – racism, sexism and LGBT discrimination.
Transgender people are still pushed to the margins – the most visible sign being the seemingly ridiculous yet truly dangerous "bathroom laws." Transgender discrimination is pervasive in employment, housing, police harassment and homicides, especially of trans women of color. These are no laughing matter and must be addressed at their core; humiliating bathroom restrictions are only the tip of the chilling iceberg. The public anti-transgender fight reinforces the deeper, even more hideous abuse, which is being fueled largely by anti-LGBT Christian leaders and followers, who seem to have found another target now that marriage equality is the law of the land.
This leads to another intersection that must be examined – that of faith communities and isms. While the Black church was central to the civil rights movement, many faith communities of all colors and cultures for centuries have been vocal and persistent in igniting fear and violence against LGBT people. While the civil rights foot soldiers knew the church had their back, LGBT activists do not have that reassurance. While churches may promote Black Lives Matter, many are not saying, "All Black lives matter."
That is why it was so important for our film to depict the intersections and overlap of movements that have emerged to confront racism and LGBT hatred.
The Black community and the LGBT community are not mutually exclusive, and neither "community" is monolithic. We are interconnected by our humanity. Now, more than ever, we must be willing to acknowledge and face those intersections – and those connections. If we don't, we will continue to marginalize those whose lived experiences transcend the divisions of race, sexual orientation, gender and other identities and truly "shape the world into its best self."
The temptation we have faced and hopefully faced down was that of conforming to how others view us, rather than being the people we believe we were meant to be. We hope our film will encourage those who view it to understand that it is in the exploration of the intersections that we discover who we are and how we can help to make a better world.
Marilyn Bennett is an author, activist and film producer. Gil Caldwell is a retired United Methodist pastor and activist. They co-produced "From Selma to Stonewall: Are We There Yet?"
Get Top Stories Delivered Weekly
More districtchronicles News Articles
Recent districtchronicles News Articles
Discuss This Article