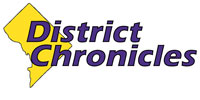 Post Classifieds
Conservative Christian women pray over who to support, Clinton or Trump
By Cathy Lynn Grossman/Religion News Service
On June 14, 2016
WASHINGTON – The prospect of choosing between Donald Trump and Hillary Clinton for president is driving Veronica Mahaffy straight to prayer.
To this lifelong conservative Christian and Republican voter, he's a "mocker" – the kind of arrogant, heedless man who's condemned in the Bible – and he's "corrupt."
Trump did not change her mind with his address last Friday to 1,200 people including Mahaffy, a Pennsylvania retiree who came here for the three-day Road to Majority gathering of the Faith & Freedom Coalition and the Concerned Women for America.
He certainly tried.
Trump came to the podium with opening words of gratitude.

"We've done very well with all the evangelicals," he said, adding "I happen to be Presbyterian. There's about three of you out there."
He named key evangelical endorsers such as Jerry Falwell Jr., president of Liberty University, and Dallas megapastor Robert Jeffress.
Trump's calm and careful speech (with a teleprompter) was focused on "our shared values." He drew applause with pledges upholding the sanctity of life and marriage as "the building block of happiness and success.
"It's more important than the money," said the thrice-married billionaire.
The crowd clapped and flashed cell phone cameras as he whacked "crooked Hillary" who, he said, refuses to even say the words "radical Islamic terrorism" – a phrase he repeated at least five times.

"This alone makes her unfit to be president."
A handful of young women protesters calling out anti-Trump slogans were quickly muscled out of the room. While the crowd shouted, "Trump! Trump!" and "USA." Trump just shook his head, saying, "So sad. So sad," and dismissing them as "professional agitators."
Mindful perhaps of GOP critics alarmed by his inflammatory rhetoric on race and ethnicity, Trump said a Clinton presidency would "be a crushing blow to poor people. And she will send Blacks and Hispanics turmoil and even worse, despair."
But his policies on judicial appointments, trade, education and families would restore the luster of faith and respect in our culture, said Trump. "Together we will chart a new optimistic course for America."
Before Friday's event, CWA president and one-time Ted Cruz supporter, Penny Nance already had swallowed hard and reluctantly endorsed Trump despite his personal history – a history at odds with most of the biblical principles at the core of the women's public policy group for 35 years.
"It's hard," said Nance. She was appalled that Trump did not step up immediately to support bills blocking transgender access to public restrooms, telling Breitbard News, "conservatives are right to question Donald Trump's judgment … His instincts are wrong on our core values."
Nance has a visceral disrespect for Clinton so there's no left turn in her future. But she also said Friday afternoon, "I'm am not laboring under any delusion that Trump's a Bible-banging evangelical."
She respects those Republican primary voters who chose differently. Still, Nance said Friday afternoon, "My worst nightmare" is that after all the passionate volunteer efforts of conservative women to deliver the vote this fall, "we wake up one morning and discover it was all a ruse."
The focus now for CWA is, as it was from the beginning, to bring the nation back to biblical principles no matter who is elected. Nance acknowledged that in more than three decades, society has become markedly "less religious than ever before." But she said, "I'm blessed to work with women who are not a bit cowed by this challenge."
Trump has been all over the map on core issues for the CWA, including opposition to abortion. The Washington Post calculated that he took five different positions on abortion in three days this spring.
At the height of the outcry over fetal tissue donations and Planned Parenthood, Trump praised the good work done by Planned Parenthood and would not commit to calling for it to be defunded.
Get Top Stories Delivered Weekly
More districtchronicles News Articles
Recent districtchronicles News Articles
Discuss This Article