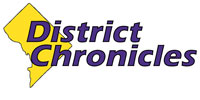 Post Classifieds
Crimes of hate: A year after the Charleston massacre, America grieves yet another mass shooting
By Hazel Trice Edney
On June 16, 2016
(TriceEdneyWire.com) – Less than a week before America commemorates the racist shooting of nine African Americans in a Charleston, South Carolia church, yet another mass shooting – this time in an Orlando, Florida night club – has America astounded with grief.
"Today, as Americans, we grieve the brutal murder – a horrific massacre – of dozens of innocent people. We pray for their families, who are grasping for answers with broken hearts," said President Obama in a rare Sunday afternoon televised statement to the nation. "We stand with the people of Orlando, who have endured a terrible attack on their city. Although it's still early in the investigation, we know enough to say that this was an act of terror and an act of hate. And as Americans, we are united in grief, in outrage, and in resolve to defend our people."
Parts of South Orange Avenue near the Pulse Nightclub in Orlando was still blocked off early this week, according to the Associated Press, after a terrorist shooting that left 49 people dead – 50 including the terrorist – and 53 people wounded.
The shooter, 29-year-old Omar Mateen, was reportedly a self-radicalized ISIS sympathizer and security guard who had legally purchased the automatic weapons he used to open fire upon people at a gay nightclub. Mateen, the 50th casualty, was killed by the police.
The Sunday morning massacre stunned President Obama, civil rights leaders and the general public, reigniting debates over gun control, terrorist surveillance as well as bigotry, intolerance and violence against gay people. The tragedy also recalled the havoc of just one year ago on June 17, when 21-year-old Dylann Roof studied the Bible with S.C. Rep. and Pastor Clementa C. Pinckney and eight of his parishioners at the historic "Mother Emmanuel" AME Church; then shot them to death while using racial epithets.
"HATE knows no bounds," tweeted Transformative Justice Coalition President Barbara R. Arnwine in response to what was clearly a hate crime murder spree by Mateen.
In her TJC newsletter, she compared the massacre to the Mother Emanuel shooting: "Observing that the first anniversary of the Mother Emanuel Massacre is June 17th … these two tragedies have in common HATE and GUNS! We need less of both and more of a creed of Love! Our nation must denounce the language of hate and embrace our LGBTQIA neighbors."

LGBTQUIA stands for Lesbian, Gay, Bisexual, Transgender, Intersex and Asexual.
According to the Associated Press, the New York-born Mateen, described as a quiet man with a young son, was known to regularly attend evening prayer at Orlando's Islamic Center. His father said Mateen had witnessed two gay men kissing and had become incensed by it. However, some witnesses said he had visited the club several times.
The Southern Poverty Law Center (SPLC), America's premiere monitor of hate and violence, was not surprised.
"While the full facts are still unknown, unfortunately it is not surprising that the LGBT community was targeted," said a statement on the SPLC website. "This community has long been vilified by those opposed to LGBT rights and is too often the target of violent hate crimes."
Other civil rights leaders chimed in strongly as the details of the massacre continued to unfold.
"In the coming hours and days, we'll learn about the victims of this tragedy. Their names. Their faces. Who they were. The joy that they brought to families and to friends, and the difference that they made in this world," said President Obama.

"Say a prayer for them and say a prayer for their families – that God gives them the strength to bear the unbearable. And that He give us all the strength to be there for them, and the strength and courage to change. We need to demonstrate that we are defined more – as a country – by the way they lived their lives than by the hate of the man who took them from us."
Get Top Stories Delivered Weekly
More districtchronicles News Articles
Recent districtchronicles News Articles
Discuss This Article