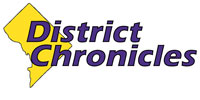 Post Classifieds
Montgomery County recovers unpaid wages for 318 contractor employees
On June 21, 2016
The Montgomery County Office of Procurement announced the recovery of more than $300,00 in unpaid wages for 318 individuals employed by five different service contractors engaged in contracts with the county. This unprecedented recovery of unpaid wages, secured during the first six months of 2016, was made possible through the office's enforcement of the county's Wage Requirements Law (WRL), also known as the "living wage law" and the enhanced, ongoing auditing service of the procurement office.
"Recovering wages that are due but have not been paid is a vital part of contract enforcement and a part of the county's oversight that we take seriously," said Montgomery County Executive Isiah "Ike" Leggett. "Fortunately, the vast majority of county contractors pay their workers properly, so this is not an issue we confront on a regular basis."
Under the WRL, contractors providing goods or services to the county pledge to pay a minimum wage amount as determined annually by the Chief Administrative Officer. Contractors who fail to comply with the county's WRL are subject to pay liquidated damages and audit costs in addition to providing payment for each underpaid worker.
"Bill 43-15 entitled 'Living Wage enhancement' introduced last October and passed and enacted earlier this year, gave more enforcement power of the county's compliance laws to our office of procurement," said Montgomery County Office of Procurement Director Cherri Branson.
The identified companies, who have since taken corrective action, are Camco; LT Services; Potomac Disposal; Securitas; and Unity. The WRL requires employees earn the mandated wage rate for the hours worked. The amount returned to each employee was dependent on the number of hours worked and the rate of underpayment. The current living wage rate is $14.35 per hour for fiscal year (FY) 2016. Starting July 1, 2016, the rate will increase to $14.40 per hour for FY 2017.
Get Top Stories Delivered Weekly
More districtchronicles News Articles
Recent districtchronicles News Articles
Discuss This Article