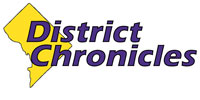 Post Classifieds
First openly LGBT United Methodist bishop: 'This is the time'
By Emily McFarlan Miller/Religion News Service
On July 26, 2016
Bishop Karen Oliveto said she was called to ministry in the United Methodist Church when she was 11 years old.
But for years, Oliveto refused to allow her name to be cast for the role of bishop because she "didn't want to harm the church," she said.
That's because Oliveto, the senior pastor of Glide Memorial Church in San Francisco, is a lesbian, and the second largest Protestant denomination in the U.S. bans the ordination of "self-avowed, practicing homosexuals."
But that changed this May when the global denomination's quadrennial meeting voted to delay its planned discussion of its LGBT members' inclusion and instead opted to create a commission on the topic of sexuality that could lead to a special session.
With that decision, Oliveto said, "something opened up in me."
"I realized that maybe who I am – if I possess the gifts and graces for the episcopacy – maybe who I am could be a gift to the church at this moment," she said.
That was confirmed, she said, the morning she met with supporters who wanted to nominate her for bishop. It was the same morning she heard news of the mass shooting in Orlando, Florida, that targeted the LGBT community.
"This is the time," she thought.
It was confirmed, she said, when her nomination was endorsed by her local annual conference, the California-Nevada Annual Conference.
And when Oliveto was consecrated as the United Methodist Church's first openly LGBT bishop July 16, a day after she was elected on the 17th ballot at the Western Jurisdictional Conference in Scottsdale, Arizona.
Not all United Methodists are united in their support for the new bishop.
The Institute on Religion & Democracy and Good News, two groups that describe themselves as advocates of "orthodox" Christianity, have said the move pushes the denomination toward schism. And the denomination's South Central Jurisdictional Conference has requested a declaratory decision from its Judicial Council on whether the election and consecration of an openly LGBT bishop is lawful.
At least 26 United Methodist clergy have faced complaints or church trials for officiating same-sex weddings or for identifying as LGBT, according to the Reconciling Ministries website. That includes Oliveto. A complaint filed against her in 2004 for officiating a same-sex wedding later was resolved without a trial.
The denomination's Council of Bishops, meeting this week in Chicago, is "monitoring this situation very closely," Council President Bishop Bruce Ough said in a statement made after the election. Meanwhile, the council will continue its work of forming the commission to discuss sexuality, said Ough.
Oliveto said her election doesn't undo the denomination's decision to create that commission, but rather is a "gift" to the commission.
"The church forgets that we're people in pulpits and pews in every church in the United Methodist Church," she said. "By bringing my whole self into the conversation, it changes the conversation. We have to learn how to be in relationship with one another, and we can't objectify one another and our differences."
And, she said, the feedback she has received since her election has been "nothing but a deluge of wonderfully loving emails from around the world – people telling me their stories; people thanking me that now they feel like they can walk into a church, that they've been able to do some healing because of the abuse they've received from the church.
"I think my election has helped the church realize that no child of God should be left behind."
Oliveto, 58, was born on Good Friday and grew up in Babylon, N.Y. – "seriously," she said – an auspicious beginning for a clergyperson.
She preached her first sermon when she was 16 at Babylon United Methodist Church, a church she said was committed to its young people and confirmed her call early on. So it was "really shocking" when she came out as a lesbian while in seminary to realize that support and that call also could be taken from her by the church.
She met her spouse, Robin Ridenour, a nurse anesthetist and deaconess in the church, 17 years ago at a camp where they both were counselors, and they married two years ago.
Now, as bishop of the Mountain Sky Area of the United Methodist Church, she said she is "looking forward to helping us be a bold church that is an agent of God's transforming love in every community there's a church."
"People should be able to look at churches in their town, in their villages and say, 'We are a better place because that church is here.' I'm so looking forward to helping the clergy and laity do that in their communities throughout that region."
Get Top Stories Delivered Weekly
More districtchronicles News Articles
Recent districtchronicles News Articles
Discuss This Article