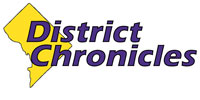 Post Classifieds
Sale of Ebony, Jet ends 7 decades of media leadership
Special to the Trice Edney News Wire from Target Market News
On July 28, 2016
(TriceEdneyWire.com) – Johnson Publishing Co., the nation's most successful African-American owned magazine publisher, is no longer publishing magazines. After more than seven decades, during which it set the bar for Black business success, JPC has sold its magazines properties, Ebony and Jet, to a Black-controlled private equity firm in Texas.

The new owner of the iconic titles is The Clear View Group. To make the transaction possible, the assets of Ebony and Jet were placed under a new company called Ebony Media with Linda Johnson Rice serving as chairman. When Ebony Media was sold to CVG for an undisclosed sum, Johnson Rice assumed the title of Chairman Emeritus and retained both a board seat and an equity interest in the company. Former JPC Chief Operating Officer Cheryl Mayberry McKissack will now serve was CEO of Ebony Media.

The new chairman of Ebony Media is Michael Gibson, the Houston-based chairman, co-founder and CEO of Clear View. According to the company's website, Gibson "has over 25 years of experience creating, developing, and running successful corporations. The CEO turned managing partner of Advantis Certified Staffing solutions, Michael is the co-founder and former managing partner of KMM Investments."

"We are excited about the future of Ebony Media and the opportunity to position the enterprise for long term growth. Our team has a true understanding of the Ebony brand as well as its legacy, and is committed to providing its audience with premium content across all media platforms," said Gibson.

"This is the next chapter in retaining the legacy that my father, John H. Johnson, built to ensure the celebration of African Americans," said Linda Johnson Rice.

The staff of Ebony and Jet will remain in its current offices in Chicago. Johnson Publishing Co. will retain ownership of its Fashion Fair cosmetics line and photo archives from the magazines. Johnson Rice will continue to hold the title of chairman and Desiree Rogers remain CEO.

Kyra Kyles, who was digital editorial head becomes editor-in-chief/senior vice president digital editorial. She replaces Kierna Mayo, who leaves JPC to become the new senior vice president of content and Brands for Interactive One.

"I am excited about the opportunity to lead these world renowned brands to the next level, expanding the editorial offerings for our readership while providing new opportunities to our valued advertising partners," CEO Mayberry McKissack said in a statement. "Through offerings such as our annual Power 100 event and issue, ground breaking covers on The Body Brigade, Women Up and Black Hollywood events, and expanding our digital coverage, we are already seeing tremendous gains in extending our brand's reach well beyond paper and electrons. Our legacy is not only thriving, it's evolving."
Get Top Stories Delivered Weekly
More districtchronicles News Articles
Recent districtchronicles News Articles
Discuss This Article