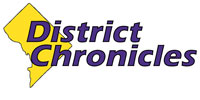 Post Classifieds
Financial justice key focus at 2016 NAACP Convention 
By Charlene Crowell
On July 28, 2016
(TriceEdneyWire.com) – With 2,200 branches in every state, and added presence on 60 military installations – five located overseas, the NAACP's grassroots reach is unparalleled.
And throughout its 107-year history, the annual NAACP conference has addressed issues that affect people of color. From the Niagara Movement, to Jim Crow, and discriminatory education, employment and more, the NAACP still stands as this nation's largest and oldest racial justice advocacy organization.
In 2016 another issue – just as pressing as those for which the NAACP is historically known – echoed throughout the convention by several speakers and resolutions: financial justice.
"Vote to stop the payday lenders and the car title lenders that come in like vultures and prey on our communities," said Ohio Senator Sherrod Brown, the Ranking Member of the U.S. Senate's Committee on Banking, Housing, and Urban Affairs, on July 18.
Similar remarks on financial justice were also offered during a legislative session by Houston Congressman Al Green, a former NAACP branch president, and Oregon Senator Jeff Merkley, a marcher in last year' America's Journey for Justice, sponsored by the NAACP.
A day later, July 19, the convention unanimously approved a resolution that reaffirmed the NAACP's forceful stance against predatory payday lending. This year, the resolution specifically called for the Consumer Financial Protection Bureau (CFPB) to finalize strong rules to stop the payday loan debt trap.
Noting how payday loans are heavily marketed in communities of color, and its hopes for regulation that would require loans be affordable, the resolution tied major banking institutions to the predatory, small dollar loan. In part it reads, "The NAACP recognizes the significant enabling/collaborative role of the major banking institutions in providing payday and other predatory lenders favorable financing."
Other sections of the resolution stated how high-cost, small-dollar loans are designed to last months, if not years, forcing borrowers into repeated refinancing and high default rates. Making these loans affordable, in the NAACP's view, should require lenders to take into account borrowers' incomes and expenses.
A number of studies have found that each year payday and car-title loans strip more than $7 billion – largely from people of color and other low-income consumers. According to consumer advocates, these loans are the most predatory and further, exploit those with the fewest financial resources.
Financial justice remained the convention focus with a keynote address from Richard Cordray, director of the Consumer Financial Protection Bureau (CFPB). Created as a cornerstone of the Dodd-Frank Wall Street Reform Act, CFPB has in five years enacted financial regulations and returned $3.48 billion in restitution to consumers who were harmed by unfair financial practices.
"[F]or African-American communities in this country, credit is often unavailable, may be quite expensive, or is offered through predatory practices," noted Cordray. "For too many consumers of color, the pursuit of prosperity can be difficult or even ruinous. Active discrimination, fueled by conscious or unconscious prejudice, has hindered millions of African-American consumers from getting ahead, or even keeping up."
"We are taking on systemic efforts to deny credit to minority populations, continued Cordray. "We are taking on credit that is offered on worse terms than those extended to others in similar circumstances. And we are taking on credit that is offered on terms that consumers cannot afford to repay and that leaves them substantially worse off. These problems are intertwined, and they can choke off the ability of entire communities to build and sustain opportunity and prosperity. They perpetuate inequality."
"These economic injustices deny opportunity, drain wealth, and desecrate communities," added Cordray. "We have committed ourselves to pursue fairness and equal justice in the financial marketplace, and we will continue to bring that same commitment to every single community throughout this country."
According to Roslyn Brock, NAACP Chairman, the organization is ready and able to carry on. "There is something on the inside that is resilient in the lives of people of color who somehow, despite the odds, manage to take one more step, fight one more battle, and cast one more vote to affect the outcome. We may get knocked down, but we won't be knocked OUT!"
Get Top Stories Delivered Weekly
More districtchronicles News Articles
Recent districtchronicles News Articles
Discuss This Article