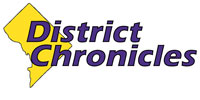 Post Classifieds
Does entrepreneurship matter?
By Julianne Malveaux
On September 1, 2016
(TriceEdneyWire.com) – The most recent data on minority-owned firms in the United States was collected in 2012 (and released at the end of 2015). It showed that the number of minority-owned firms rose from 5.8 million in 2007 to 8 million in 2012. Hispanic-owned firms grew the most rapidly – by 46 percent to 3.3 million. African-American-owned firms grew by 34.5 percent to 2.6 million. Asian-owned firms grew by 23.8 percent to 1.9 million. Women-owned firms grew by 26.8 percent compared to firms owned by men growing by just 6.8 percent. Since the total number of firms grew by just 2 percent, to 27.6 million, the growth in minority and women-owned firms is could define the way that business is being done in our country.
It is possible that the growth in minority- and women-owned firms could provide opportunities for women and people of color outside the traditional labor market, outside traditional corporate work. Maybe. But the ugly underside of the growth data is the fact that only 11 percent of minority-owned firms have employees. In other words, most of these firms are one-person businesses, providing consulting and other services from just one individual. Only 4 percent of African-American-owned firms – just 109,137 of the total 2.6 million businesses – have employees. The growth in new businesses, then, may be the result of people forming businesses when they lost or left jobs, as opposed to people entering business with an entrepreneurial vision that includes hiring and expansion.
Why aren't more Black entrepreneurs trying to do more? It isn't for lack of ideas. Not a day goes by when I don't run into someone with a great, new, business idea. Sure, some of them are whacky, and some are far-fetched, but many are solid ideas that can't get off the ground because people need capital to start a business. The biggest challenge that Black entrepreneurs face is access to capital, or the difficulties experienced in attempting to get a bank loan. Some of the reasons have to do with lack of collateral, or with the fact that African Americans experience a wealth gap so large that few can jump through the fiscal hoops that many banks require. Some estimates say that whites have between 13 and 18 times more wealth than African Americans. They have an advantage when going to lenders. African-American entrepreneurs, good ideas notwithstanding, won't get a loan unless they have assets or collateral to back the loan up.
Yet it is in the national interest to promote minority entrepreneurship and particularly Black entrepreneurship. Even Republican President Richard Nixon "got it" when he authorized the establishment of the Minority Business Development Agency (MBDA) and used the term "economic justice" to talk about the barriers to entrepreneurship that African Americans had experienced. Though the agency, established in 1968, has been in existence for nearly 50 years, many African Americans find entry barriers as daunting as they were when the agency was established.
In order to fully encourage minority business, Fortune 500 companies must commit to supplier diversity and set numerical procurement goals. Federal, state and local governments, too, must ensure that there is full minority participation in the contracts they award. Those who work with minority firms must provide incentives for firms to do joint venture activities or to merge so that they can deal with issues of scale. Further, while many minority businesses crave independence, the acceptance of outside investors to facilitate growth. Finally, banks must "do the right thing" by minority businesses, providing more capital than they currently do.
But minority businesses must also understand that economic development can happen with economic justice. Minority businesses must provide jobs that pay living wages to the workers that they hire. It makes no sense for the Black community to advocate for Black business if Black business will not pay a living wage with reasonable benefits.
Julianne Malveaux is author "Are We Better Off? Race, Obama and Public Policy."
Get Top Stories Delivered Weekly
More districtchronicles News Articles
Recent districtchronicles News Articles
Discuss This Article