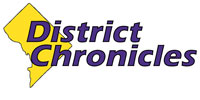 Post Classifieds
Nigerian World Scrabble Champion beat roadblock to Games in France
On September 9, 2016
(TriceEdneyWire.com/GIN) – Shock, dismay, and disfavor are some of the high value words that could have earned Scrabble points or described the reaction by Nigeria's top board game players upon learning that their visas for the World Scrabble games this week in France were being denied.
Despite being a world-renowned player, Wellington Jighere of Delta State found himself at risk of being a no-show at the MSI World Scrabble Championships along with his team.
Some 50 Nigerians were scheduled to play in France this week, including some 20 Nigerian contestants in the youth games. Kenya has eight youth entrants, Ghana has six. Uganda, South Africa and the Gambia have one apiece. Ivory Coast has two in the adult league.
Nigeria – called the English-speaking world's Scrabble superpower – ranks as the world's top Scrabble playing nation – ahead of the U.S. in second place. Up to 30 of the top 100 global players are from Nigeria, which has the highest percentage of any country in the top 200.
Back in November 2015, Jighere won four straight games in the best-of-seven final round against Lewis MacKay from Cambridge – the first African to win the World Scrabble championship and receive a $10,000 cash prize.
This month, however, he confided on Facebook that he and his Nigerian teammates were denied visas to enter France and compete in the games.
After wishing all those playing "the best of luck," he explained the visa snafu. "Yes, you heard me right! The number one Scrabble playing nation on earth was refused visas to enable her contingent to participate at a Scrabble event. I guess some folk somewhere need to be better at their job next time," he wrote on Facebook.
Jighere's comment prompted an avalanche of social media outrage among Nigerians at the unfair treatment of the world champion by France.
France, in an about face, then called in Jighere and his teammates to collect their visas on August 29.
Jighere's win in 2015 was not just a "one off" for an African player. Scrabble has been a government-sanctioned sport in Nigeria since the 1990s. Tournaments get corporate sponsorship and offer big cash prizes. Results are reported in the media. When the 32-year-old Jighere captured last year's world championship in Perth, Australia, he received a congratulatory call from Nigeria's president.
"It felt so warm to have him speak with me right then and there," recalled Wellington. "It was a very, very important experience. He told me how proud he is of my accomplishment and how proud I have made the nation as a whole, not just the nation but Africa as a whole. And that it has really gone to prove that we are truly the giants of Africa."
Get Top Stories Delivered Weekly
More districtchronicles News Articles
Recent districtchronicles News Articles
Discuss This Article