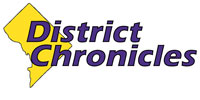 Post Classifieds
CBC Puts Laser Focus on Mobilizing Voters, Voting Rights
By Barrington M. Salmon
On September 22, 2016
(TriceEdneyWire.com) - A common mantra repeated by members of the Congressional Black Caucus (CBC) during press conferences, at Brain Trust sessions and scattered in panel discussions during the Annual Legislative Caucus was the call to arms: "We want a record turnout of Black voters this November."
A succession of speakers painted a stark picture of the challenges facing African American voters who are being thwarted by Republican governors and legislators with an assortment of voter suppression methods.
A well-known White House senior staffer said the GOP is using the boogeyman of voter fraud as the motivation for introducing these punitive and onerous measures, intended to lower voter turnout Nov. 8.
"One hundred voting rights cases have been initiated by Attorney Generals (Eric) Holder and (Loretta) Lynch," Obama senior advisor Valerie Jarrett told a standing-room-only audience at the Annual Legislative Conference National Town Hall. "I want anyone to show me voter fraud. North Carolina and Texas are fighting (the latest US Supreme Court ruling). You also have to vote. That is the most important civic duty that you have. It's something a lot of people died and fought for."
A Supreme Court ruling in the summer of 2013 unleashed these conservative, right wing political and legislative forces seeking to capitalize on the gutting of the landmark Voting Rights Act (VRA). During the final days of the 2013 session, the court ruled 5-4 that Section 4 of the Act is unconstitutional, arguing that this key provision of the historic 1965 law was outdated.
The Voting Rights Act was established in 1965 under the presidency of Lyndon B. Johnson "to address entrenched racial discrimination in voting … that had infected the electoral process in parts of our country for almost a century."
And after uncovering significant and pervasive evidence of continued discrimination, Congress reauthorized the Act in 2006 for the next 25 years. Yet US Supreme Chief Justice John G. Roberts Jr., a conservative legal scholar who is known to have had argued passionately while with Reagan administration against the Voting Rights Act—effectively eviscerated the law by allowing the nine states covered under the preclearance rules to change their election laws without federal approval.
To that end, the CBC and staffers from the Congressional Black Caucus Foundation announced during a Sept. 14 press conference the first-ever Voter Protection Series as well as plans to have a Black Voter Turnout day to be held in October.
The Voter Protection Series was comprised of two policy panel discussions where experts, members of Congress and a wide range of stakeholders strategized on ways to blunt the dilution of African American voting rights while discussing the implications of voter suppression. The discussions were centered on ways to ratchet up voter mobilization, maximizing turnout of African Americans, young people, seniors, the disabled, and the poor. Panelists also explored policies, programs, and initiatives from Congress to the grassroots with key recommendations, fact sheets, social media voter outreach campaign, and a Voting Rights toolkit for audience members to take home and to share within their communities.
CBC members and staffers warned those within the sound of their voice not to be complacent.
"The stakes for African-Americans has never been higher this election cycle. The CBCF has long championed the importance of civic engagement through initiatives like the Center for Policy Analysis and Research and the inclusion of all voices in policy decisions," said Dr. Menna Demessie, vice president of policy analysis and research at the CBCF in a statement. "We are working to prepare the next generation of leaders to take on issues impacting Black America both during and after this election. The Voter Protection Series is an extension of this work."
Roberts put the onus on Congress to re-work Section 4 but almost three years later, despite pressure and pleas from Cong. John Lewis and his Republican counterpart Jim Sensenbrenner, Republicans continue to stonewall.
"There are two bills in the House Judiciary Committee that have not moved. Republican leaders have shown no interest or inclination to move these bills. They're burying their heads in the sand and doing everything they can to ignore what's happening."
Moderator April Ryan captured the tenuous circumstances in which African Americans find themselves.
"This is a very interesting, exciting time for the country," said Ryan, White House correspondent and Washington bureau chief for American Urban Radio Networks. "I've been at the White House covering three presidents. There's a lot at stake when we talk about number 45."
On Nov. 8, the American electorate will choose between Hillary Clinton, former US senator, first lady and secretary of state, who's being judged on issues that she's been involved in during the 25 years she's been on the public stage. There have been questions in the media about her honesty, transparency and conflicts of interest arising from The Clinton Foundation. Her opponent is a man who's shown himself to be a liar and a bigot, a xenophobe and a misogynist who promises to build a wall between the US and Mexico, and has demonstrated a consistent pattern of condescension and patronizing behavior towards the African-American community.
The panelists engaged in a lively, sometimes combative discussion as they moved through a palette of issues that take on added currency in this election year. These included mass incarceration, economics, leveraging legislative power, gaining access to mental health and general healthcare, and finding ways to be at the table when critical decisions affecting black people are made.
In much the same way that the Democratic Party is split between those supporting the status quo and young people demanding substantive change and a candidate who will deal with student debt, dismantling the war machine and the prison industrial complex, a similar division exists between Black Lives Matter activists and other millennials and those who support the Democratic Party and the electoral system. Both sides agree that Black and brown people face a brutal, entrenched system with institutions like police departments, prisons, schools, businesses and other interests which are in the business of continuing to oppress Black people.
"This was a very important discussion but it illustrates the divide between those invested in the system and those who challenge the system. Most young people are disillusioned with the system. This conversation has to happen or they will lose the support of the people," said Dr. Melina Abdullah, an original member of the Black Lives Matter movement and chair of California State University's Pan-African Studies Department in Los Angeles. "I will be voting but I may not vote for the people they tell us to. Those who are deciding who we vote for must do a better job. We have to address the second wave of lynching. There's unemployment and underemployment that's been consistent throughout our history. The conditions people live under is racist and oppressive. Black people's lives haven't been validated although we built this country."
Get Top Stories Delivered Weekly
More districtchronicles News Articles
Recent districtchronicles News Articles
Discuss This Article