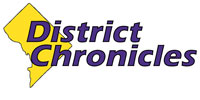 Post Classifieds
Will lewd Trump tape about groping be tipping point with conservative Christians?
By David Gibson, Religion News Service
On October 13, 2016
NEW YORK – By going on the offensive in the second presidential debate, Donald Trump may have righted his listing campaign enough to halt the defections that followed the shocking video released last week showing him bragging about groping women and exploiting them for sex.
But even after a weekend spent huddling in Manhattan plotting strategy, a crucial question for the Republican nominee was whether this latest outrage would finally repel conservative Christians who are key to the GOP's hopes for recapturing the White House.
So far the verdict appears mixed.
Many of Trump's longtime Christian supporters, especially in the party's white evangelical base, stuck by the New York real estate mogul and reality television star.
Liberty University president Jerry Falwell Jr., an early and vocal Trump backer who had remained silent since the damning video came out on Friday, lavished praise on Trump in a tweet posted right after Sunday night's (Oct. 9) debate at Washington University in St. Louis.
Falwell later expanded on those comments, telling WABC radio in New York City that the video leak "might have even been a conspiracy among the establishment Republicans who've known about it for weeks and who tried to time it to do the maximum damage to Donald Trump."
He said Trump had been "contrite" about the comments, adding: "We're all sinners, every one of us. We've all done things we wish we hadn't."
And on Monday, Focus on the Family founder and Trump supporter James Dobson, an old lion of the religious right, indicated in a statement that he would still back Trump.
"The comments Mr. Trump made 11 years ago were deplorable and I condemn them entirely," said Dobson. "I also find Hillary Clinton's support of partial birth abortion criminal and her opinion of evangelicals to be bigoted. There really is only one difference between the two. Mr. Trump promises to support religious liberty and the dignity of the unborn. Mrs. Clinton promises she will not."
After the 2005 video came out, Trump initially dismissed the comments about grabbing women's genitals and forcing himself on them as "locker room banter," and he said Hillary Clinton's husband, former President Bill Clinton, was "far worse."
As the backlash against Trump mounted, he released a video later Friday night from his Trump Tower home apologizing for the comments but pivoting again to argue that Bill Clinton was worse and Hillary Clinton was complicit in covering up for her husband.
Dozens of Republican officials began withdrawing their endorsements of Trump or calling on him to withdraw, and his campaign appeared to be in freefall.
But Trump continued to insist that his trangressions were nothing compared to what a Clinton presidency would do to the country – a line he used in Sunday's debate as he repeatedly attacked his opponent in harsh and personal terms.
If that logic made some in the GOP nervous, it resonated with many evangelical leaders.
"People of faith are voting on issues like who will protect unborn life, defend religious freedom, grow the economy, appoint conservative judges and oppose the Iran nuclear deal," said Ralph Reed, the founder and chairman of the Faith & Freedom Coalition and a Trump supporter.
But another Catholic, David Bozell, head of the conservative group ForAmerica, told The Daily Beast the audio won't change how conservative voters view Trump.
"Bill Clinton's history of being a sexual predator, including affairs with interns, dwarfs any locker room banter," he said. "The clip is unfortunate, but then again, we're not electing saints in November."
In a press release on Saturday, the lobby group Catholic Democrats called on Trump's Catholic Advisory Group to repudiate the candidate and resign.
"As Catholics, we have a special obligation to make our voices heard when we see any individual use a position of power to sexually exploit another," said Steve Krueger, president of Catholic Democrats.
In the end, what matters will be what conservative Christian voters think – and Trump could be in bigger trouble with the rank and file than he is with the leadership.
Even before this latest episode, he appeared to be significantly underperforming with white evangelicals, earning under 70 percent support from that critical bloc as opposed to the nearly 8-in-10 White evangelical voters who have gone for the Republican candidate in recent presidential election cycles.
Get Top Stories Delivered Weekly
More districtchronicles News Articles
Recent districtchronicles News Articles
Discuss This Article