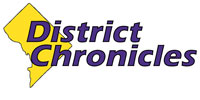 Post Classifieds
Religious environmentalists gird themselves for a Trump presidency
By Lauren Markoe, Religion News Service
On November 16, 2016
For environmentalists who ground their work in faith, Donald Trump in the White House presents an unexpected and direct challenge to what they consider their God-given responsibility to care for creation.
And they fear that of all the changes a Trump presidency will bring, his dismissal of climate change could be the most far-reaching and damaging.
Trump has deemed climate change a "hoax." He said he wants to ignore the Paris climate accords. And he has indicated that he would roll back President Obama's efforts to reduce methane, carbon and other pollutants.
"As a religious environmentalist I am dismayed and scared for what this means for the poor, for creation and for all of our descendants, the grandchildren of Republicans and Democrats alike," said Rabbi Fred Scherlinder Dobb, chair of the Coalition on the Environment and Jewish Life.
Meeting on Maryland's Eastern Shore the day after the election, Dobb and other members of a coalition of faith-based environmental groups began grappling with the challenge of Trump, who chose climate skeptic Myron Ebell to lead his transition team for the Environmental Protection Agency.
"Down in the dumps," is how the Rev. Mitchell C. Hescox, president of the Evangelical Environmental Network, described some of his colleagues at the annual post-Election Day retreat.
"The fear is that we lose some of the achievements that we worked very hard for," said Shantha Ready Alonso, executive director of Creation Justice Ministries. "The Obama administration has done more for the climate and for conservation than any previous president."
Among the efforts she said religious communities and Obama have worked on together, and which Trump rival Hillary Clinton supported: the Paris climate accords to reduce greenhouse gases worldwide, the Clean Carbon Plan to cut emissions from coal-powered plants and the EPA's efforts to reduce methane emissions.
Some environmentalists expect that federal government policy unfriendly to the environment will be blunted by market forces that favor cheaper, greener energy over fossil fuels. And Congress and the courts may not permit the unraveling of Obama's energy policy as easily as some Trump supporters in the fossil fuel industry may hope. Environmentalists are also thankful for California, where state government has set high environmental standards for industry – standards that often become national standards by default, because the Golden State is the nation's largest market.
But many others worry that the Earth nears a tipping point, and that Trump's opposition to the Paris climate agreement may assure that the world cannot avoid the rising seas, extreme weather, and drought and famine that continued rising temperatures promise.
Alonso and other faith-based environmental leaders who gathered for the National Religious Partnership for the Environment retreat last Wednesday were quick to say that the meeting was not overtaken by despair. Nor are they willing to write Trump off as an enemy of the environment.
"We operate on faith, not fear," said Alonso. "And we are not going to assume that views can't change."
She said she hopes there might be more room to work with Trump than some of his campaign pronouncements might lead environmentalists to believe. And the role of the faithful – evangelical Christians especially – in electing Trump might give them some leverage, she said.
"Given that we are representing a very large swath of Christianity in the United States, it would be unwise not to talk to us," said Alonso.
Hescox also invoked "the vast number of evangelicals who voted for Mr. Trump." More than 80 percent of White evangelicals cast ballots for him, according to exit polls, a larger proportion than any other religious group.
"It gives us a great opportunity to continue to mobilize our community," said Hescox, who says millions of evangelicals nationwide worry about climate change and have committed to what religious environmentalists often call "creation care."
"Our job is to put more boots on the ground, get people activated and work with Mr. Trump, the Congress and all America to come up with sustainable climate solutions that will grow the economy, create jobs and protect our children's health."
That said, evangelicals as a group are less likely than Americans in general to accept the overwhelming scientific consensus that climate change is caused by human activity. Some simply don't believe the science.
Get Top Stories Delivered Weekly
More districtchronicles News Articles
Recent districtchronicles News Articles
Discuss This Article