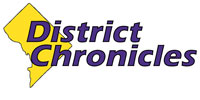 Post Classifieds
Uncertainty reigns as President-elect Trump prepares to take office
Special to the Trice Edney News Wire from the Richmond Free Press
By Jeremy Lazarus
On November 24, 2016
(TriceEdneyWire.com) – President-elect Donald Trump has jangled nerves with his unexpected Election Day victory and his appointment of a firebrand arch conservative, former Richmonder Steve Bannon, as his chief strategist.
Protests featuring chants of "Not my president" broke out in Richmond and other cities as disappointed supporters of defeated Democrat Hillary Clinton took to the streets in the days following the election to register their disapproval of the outcome. Thousands of students in Los Angeles and other cities walked out of schools to demonstrate against the appointment of Bannon, joining an array of critics in Congress and elsewhere who fear Bannon could lift the White nationalist movement and Ku Klux Klan sympathizers into the top levels of the Trump White House. At the same time, Trump supporters went on their own rampage, with the FBI reporting more than 400 incidents of hate-filled attacks on African Americans, Muslims and others.
Meanwhile, rumors and speculation continue to swirl as the transition from President Obama to President-elect Trump moves ahead.
Lies were Mr. Trump's verbal currency of choice during the campaign, and his comments since his election victory have swung back and forth, leaving uncertainty about the policies he intends to carry out.
Will he build a wall on the Mexican border? Destroy Obamacare? Privatize Medicare? Tear up international defense, trade, climate and nuclear agreements? Unleash police against African-Americans? Eliminate protections for children of illegal immigrants? Create a registry for Muslim Americans? Prosecute Mrs. Clinton?
For now, uncertainty also reigns when it comes to President-elect Trump's picks for his cabinet and other top posts, the people who will carry out whatever his policies prove to be. So far, his other picks are his chief of staff, Washington insider Reince Priebus, chair of the Republican National Committee, and his pick to lead the Justice Department is Sen. Jeff Sessions (R-Ala.), former Alabama attorney general and U. S. attorney. Sessions has also raised eyebrows and drawn significant concern from civil rights leaders, who point to the fact that, in 1986, Sessions was denied a U. S. Senate committee's approval for a federal judgement. Then a U. S. attorney in Alabama, his former colleague testified Sessions used the "n-word" and joked about the Ku Klux Klan, saying he thought they were "okay, until he learned that they smoked marijuana'" reported the Washington Post recently.
Though Sessions has insisted he's "not a racist," and not insensitive to African Americans, his nomination only adds to the uncertainty of the impact of Trump's administration on the Black community. Also, adding to the transition uncertainty are stories of foreign allies who have struggled to reach Trump and worries from political veterans who have seen the operation up close. Meanwhile, there are worries about Trump and his sprawling business empire. While he has said he would turn over operations to his children to avoid a conflict of interest, questions remain about whether the policies he pursues will benefit his personal interests.
Reports that he has sought top security clearance for his children and a son-in-law who was a close confidante in his campaign – though denied by his transition team – are adding to the uncertainty about the incoming president.
President Obama, who will leave office Friday, Jan. 20, when Mr. Trump is sworn in, has urged calm and unity and advised his soon-to-be successor to do the same.
Get Top Stories Delivered Weekly
More districtchronicles News Articles
Recent districtchronicles News Articles
Discuss This Article