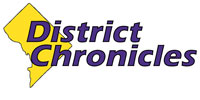 Post Classifieds
Mayor Bowser releases housing report
On December 8, 2016
(Washington, DC) – This week, Mayor Muriel Bowser released a final report from the DC Housing Preservation Strike Force detailing a proactive, multi-pronged strategy for the District to use in preserving its existing supply of affordable housing. The Mayor also announced winners of 13 projects that will produce or preserve more than 1,200 affordable housing units across the city as part of DC's Housing Production Trust Fund.
"Preserving affordable housing is critically important because over 13,000 existing housing covenants are expected to expire by 2020. That's why one of my early initiatives as mayor was to establish the Strike Force," said Mayor Bowser. "It met an ambitious schedule to develop a plan that will take the District to the next level in its housing preservation strategy – and I'm pleased to say the District is already acting to turn these recommendations into reality."
The full report expands upon six key recommendations initially announced in June at the DC Housing Expo and Home Show. Those recommendations include: 1) establishing a preservation unit; 2) creating a public-private preservation fund; 3) expanding resources to preserve small properties; 4) adopting regulations for the District Opportunity to Purchase Act (DOPA); 5) advancing preservation through the Tenant Opportunity to Purchase Act (TOPA); and 6) enhancing programs to allow low income seniors to age in place.
Mayor Bowser formed the Strike Force in 2015, charging the 18-member panel with recommending an action plan for her to consider in developing policies that can preserve affordable housing units. The DC Department of Housing and Community Development (DHCD) has now begun the process to implement the strike force recommendations with the goal to complete them all by 2020.
"As chairperson of the strike force, it was an honor to work with a varied group of housing stakeholders all committed to one goal—preserving affordable housing in DC," said DHCD Director Polly Donaldson. "With the release of the full report our work as the Strike Force has ended, however our work as housing stakeholders to help implement the recommendations continues."
Adopting the recommendations began the same month in which they were first announced. On June 10, Mayor Bowser unveiled "Great Spaces, Healthy Places," a pilot program by DHCD and the Department of Consumer and Regulatory Affairs (DCRA) that provides renovation loans to preserve small properties by eliminating safety hazards and improving living conditions.
In August, all six strike force recommendations were incorporated into the District's Five Year Consolidated Plan, which was submitted to the U.S. Department of Housing and Urban Development (HUD) in August. The five-year plan details the vision on how the District intends to use federal resources for housing related activities through September 2020.
This fall, regulations for DOPA will be proposed and made available for public comment and input. The regulations will establish the requirements and process in which the District government can buy rental housing units to preserve affordability.
Next year, the hiring process will begin for staffing the preservation unit—the District's central resource to preserve existing affordable housing and identify new opportunities. The unit, which will be housed at DHCD, will be led by a preservation officer and will add additional staff in the next year.
The development of a public-private preservation fund also will begin next year. This critical fund will help the District act earlier by focusing public dollars for preservation transactions and also leveraging greater amounts of private capital to preserve affordable housing. The implementation goal is to identify potential investors and secure private financing by December 2018.
The Strike Force's action plan is only one of several tools used to preserve, and produce, affordable housing in the District, One significant tool is the Housing Production Trust Fund (HPTF). In October, Mayor Bowser celebrated the unprecedented investment of over $100 million from HPTF.
The HPTF supports 13 projects – which the Mayor also announced today – that will produce or preserve more than 1,200 affordable housing units in the District.
The funding awards are the result of the DHCD's 2016 Funding Notice and Request for Proposal Process, also known as Notices of Funding Availability (NOFA). These construction projects are using investment from the Housing Production Trust Fund, Low Income Housing Tax Credits, and Low Rent Subsidy Program, in addition to other public and private funds.
Preservation Projects (Name, Location, Developer)
5610 Colorado Avenue NW Cooperative (Ward 4), 5610 Colorado Avenue NW Cooperative, Inc.
Fort Stevens Place Apartments, 1339 Fort Stevens Drive NW (Ward 4), Community Housing Inc.
Partner Arms 2, 4506 Georgia Avenue NW (Ward 4), Transitional Housing Corporation
Brookland Place Apartments, 617 Hamlin Street NE (Ward 5), Wesley Housing Development Corporation
Delta Towers, 1400 Florida Avenue NE (Ward 5), Dantes Partners and Fort Lincoln New Town Corporation
Maplewood Courts, 2300, 2302, 2304, 2306, 2308 Hartford Street SE (Ward 8), Hopmeadow Development DC LLC and Hopmeadow Development Inc.
New Production Projects (Name, Location, Developer)
Abrams Hall, Building 14 on the Walter Reed campus (Ward 4), Urban Atlantic and Hines Interests Limited Partnership
1164 Bladensburg Road, NE (Ward 5), Neighborhood Development Company LLC and Arten Bladensburg, LLC
Diane's House, 2619 Bladensburg Road NE (Ward 5), Flaherty & Collins Dev LLC and Diane's House Ministries
Liberty Place Apartments, address TBD (Ward 6), National Housing Trust – Enterprise Preservation Corporation and IBF Development
St. Elizabeth's East Housing, 1000 Alabama Avenue SE (Ward 8), Anacostia Economic Development Corporation and Flaherty & Collins Development LLC
City View, 2850 Douglas Place SE (Ward 8), William C. Smith
Parkway Overlook Apartments, 2707-2715 Robinson Place SE (Ward 8), DC Housing Authority
Since taking office, Mayor Bowser has made affordable housing a major focus of her administration.
Mayor Bowser has committed $100 million annually to the fund each year of her administration – more than any city per capita in the country. A report issued by Center for Community Change shows that the District's $100 million fund more than tripled the next highest fund amount for a U.S. city. Compared to states, DC's trust fund is the country's second largest.
For more information on the strike force and its report, as well as the HPTF projects, please visit http://dhcd.dc.gov.
Get Top Stories Delivered Weekly
More districtchronicles News Articles
Recent districtchronicles News Articles
Discuss This Article