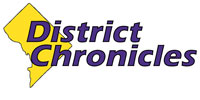 Post Classifieds
Ugly Recovery: 8 years after Katrina, New-Orleans sees uneven recovery between Blacks and Whites
By Bill Quigley
On September 16, 2013
This Black-owned business was destroyed by flooding from Hurricane Katrina. The percentage of minority-owned businesses grew after Katrina but it has been slow. triceedneywirte.com
Eight years after Hurricane Katrina, nearly 100,000 people never got back to New Orleans, the city remains incredibly poor, jobs and income vary dramatically by race, rents are up, public transportation is down, traditional public housing is gone, life expectancy differs dramatically by race and place, and most public education has been converted into charter schools.
Hurricane Katrina struck the Gulf Coast on August 29, 2005. The storm and the impact of the government responses are etched across New Orleans. A million people were displaced. Over a thousand died. Now, thanks to the Greater New Orleans Community Data Center (GNOCDC) and others, it is possible to illustrate the current situation in New Orleans. While some elected officials and chambers of commerce tout the positive aspects of the city post-Katrina, widespread pain and injustice remain.
New Orleans has lost about 86,000 people since Katrina, according to the U. S. Census. The official population is now 369,250 residents. When Katrina hit it was 455,000.
Nearly half of the African-American men in the city are not working according to the GNOCDC. Since 2004, the city's job base has declined 29 percent. Fifty three percent of African-American men in the New Orleans area are employed now. African-American households in the metro New Orleans area earned 50 percent less than White households, compared to the national percentage of 40 percent.
Jobs continue to shift out from New Orleans to suburbs. In 2004, New Orleans provided 42 percent of metro or 247,000 jobs, now that number has dropped to 173,000 and the percentage has dropped to 34 percent.
Low-paid tourism jobs, averaging a low $32,000 a year, continue to be the largest sector of work in New Orleans. But even this low average can be misleading as the hourly average for food preparation and serving jobs in the area is just over $10 an hour, according to the Bureau of Labor Statistics.
Median earnings for full-time male African-American New Orleans workers are going down and are now at $31,018; for White male workers they are going up and are now at $60,075. Whites have experienced an 8 percent increase in middle- and upper-income households while African Americans have suffered a 4 percent decline. Only 5 percent of Black households were in the top income class (over $102,000) while 29 percent of White households were.
Rents in New Orleans have risen. According to GNOCDC, 54 percent of renters in New Orleans are now paying unaffordable rent amounts, up from 43 percent before Katrina.
Homelessness is down to 2,400 people per night since it soared after Katrina to nearly 11,000. But it is still higher than pre-Katrina.
The last of the five big traditional public housing complexes was ordered demolished in May. About a third of the 5,000-plus displaced residents have found other public housing according to National Public Radio.
The poverty rate in New Orleans is 29 percent, nearly double the national rate of 16 percent. However, GONCDC reports the majority of the poor people in the metro area now reside in the suburban parishes outside New Orleans.
Life expectancy varies as much as 25 years inside of New Orleans, according to analysis by the Joint Center for Political and Economic Studies. Life expectancy in zip code 70124 - Lakeview and Lakeshore, which is 93 percent White - is at a high of 80 years. Life expectancy in 70112 - Tulane, Gravier, Iberville, Treme, which is 87 percent Black - is at 54.5 years and has six times the poverty of 70124.
Jail incarceration rates in New Orleans are four times higher than the national average at 912 per 100,000 reports the GNOCDC. The national rate is 236 per 100,000. This rate fluctuated up and down since Katrina and is now just about where it was when Katrina hit.
About 84 percent of those incarcerated in New Orleans are African American. The average length of time spent waiting for trial is 69 days for African Americans and 38 days for Whites. Crime in New Orleans and in the metro area surrounding the city is down from pre-Katrina levels but still remains significantly higher than national rates.
Bill Quigley teaches law at Loyola University New Orleans. Email him at quigley77@gmail.com.
Get Top Stories Delivered Weekly
More districtchronicles News Articles
Recent districtchronicles News Articles
Discuss This Article