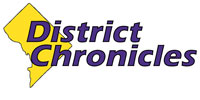 Post Classifieds
Super Bowl Gospel Celebration kicks off at ANA conference
On November 26, 2012
Results Marketing produced performances byTamela Mann (pictured) and Jessica Reedy at the ANA conference marking the return of it's gospel concert for Super Bowl XXXIII. praisephilly.com
The Super Bowl Gospel Celebration, the largest multicultural event during Super Bowl Weekend, will celebrate its 14th year of bringing gospel to the biggest game on Earth. A one-of-a-kind event, SBGC has become one of the most anticipated and one of the most attended events during the big weekend, selling out venues in major Super Bowl markets and drawing crowds in the thousands.
Founded by Melanie Few-Harrison, president of Results Marketing & Media Inc., an Atlanta-based agency that specializes in faith-based marketing, the Super Bowl Gospel Celebration was launched in Miami in 1999 during Super Bowl XXXIII weekend. In 2002, the event became the first, and remains the only, gospel event sanctioned by the NFL.
"With gospel and contemporary Christian music's growing impact," said Few-Harrison, "extending its reach beyond traditional listeners, the Super Bowl Gospel Celebration brings together a diverse audience that shares a common love for football, and music that encourages, empowers and enriches their lives."
Few-Harrison is the only female with a NFL sanctioned concert during Super Bowl Weekend, and SBGC is the only event permitted by the NFL to carry the "Super Bowl" moniker in its title.
To mark the return of the SBGC, Results Marketing produced performances by gospel artists Tamela Mann and Jessica Reedy at the Association of National Advertisers (ANA) Multicultural Marketing & Diversity Conference, also in its 14th year. This is the first time gospel performances were scheduled during the four-day conference that brought together chief marketing officers from blue-chip companies and agency and media leaders. Few also spoke to the attendees about the value of faith-based marketing.
"Gospel and contemporary Christian music has a strong cross-cultural power and influence," explained Few-Harrison." More and more people are turning to this genre of music, opening more opportunity to reach new and existing customers."
The 2012 Super Bowl Gospel Celebration with headliner Fantasia and hosts Ce Ce Winans and Rev. Run was also taped and aired on more than 200 station affiliates reaching more than 87 percent of TV households.
Over the years, SBGC has grown to include the NFL Players Choir, which became a part of the annual event in 2008. The choir has had several requests to perform, and made guest appearances at the "Taste of the NFL," Stellar Awards and XLV Countdown Live from Cowboys Stadium. A red carpet and social media lounge were added in 2011.
The 14th Annual Super Bowl Gospel Celebration made its New Orleans debut in 2001, and will return to the Big Easy on Friday, February 1 at Lake Front Arena. For more information visit www.superbowlgospel.com.
Get Top Stories Delivered Weekly
More districtchronicles News Articles
Recent districtchronicles News Articles
Discuss This Article