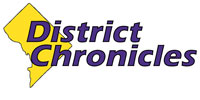 Post Classifieds
Autism signs in youth often overlooked
On April 8, 2013
Parents tend to overlook the early signs of autism and assume children are going through a phase.
(BPT) - Each April for the past four decades, National Autism Awareness Month has elevated awareness among the children, parents and friends affected by autism spectrum disorders.
One in 88 children in the U.S. is affected by autism, Asperger's or Pervasive Developmental Disorder Not Otherwise Specified (PDD-NOS), estimated by the Centers for Disease Control and Prevention (CDC). In addition to these already staggering statistics, the CDC reports that one in every 98 African-American children is diagnosed with autism with a 1.6 year delay in diagnosis when compared to White children.
Parents tend to overlook the early signs of autism spectrum disorders, assuming their child is "just going through a phase" or "having an off day." It is important that parents differentiate these assumptions from the symptoms, which can present in many different forms.
Autism is a spectrum disorder, meaning that there can be great variation in the way it affects people. Each child on the autism spectrum possesses unique abilities, symptoms and challenges, according to autism expert Dr. Willis Holloway. However, many children on the spectrum often share common core symptoms. These include:
Impaired social interactions, such as reluctance to join group activities at school, not being aware of the needs of others, or inability to understand humor.
Impaired communication, such as delay in language development, unusual repetition of words and phrases spoken by others or on television, or major difficulty sustaining a conversation.
Restricted interests, repetitive behaviors, and stereotyped mannerisms, such as clapping, finger flicking, rocking, dipping, and swaying, fascination with parts of an object or preoccupation with one narrow interest such as dates or numbers.
While medications are available for some common behavioral symptoms like irritability or anxiety, there are no FDA-approved drugs to treat any of the core symptoms of these conditions. Autism is a disease with significant unmet patient needs.
The largest global clinical research program called ConnectMe is enrolling children with autism spectrum disorders worldwide to evaluate the safety, tolerability and effectiveness of an investigational drug on these core symptoms.
"Throughout my clinical and research experience, I have continued to stress the responsibility parents, pediatricians and teachers owe to their children to pay attention to the core symptoms of autism spectrum disorders. The earlier a diagnosis, the sooner supportive services and intervention can begin," said Holloway.
To learn more about ConnectMe or to take an online pre-screening questionnaire to see if your child may be eligible to participate, visit www.ConnectMeTrial.com or call 877-900-8735.
Get Top Stories Delivered Weekly
More districtchronicles News Articles
Recent districtchronicles News Articles
Discuss This Article