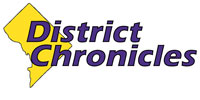 Post Classifieds
Planned Parenthood launches bus tour in battleground states
By Ayana Jones
On September 9, 2012
Planned parenthood's "Women are Watching" tour targets battleground states. wearewoman.us
Women's health will be a hot-button issue for the November election. With that in mind, the Planned Parenthood Action Fund has launched a 17-day "Women are Watching" bus tour that will travel to 11 battleground states including Pennsylvania, Ohio and Virginia, with the goal of educating people about the impact of proposed policies on women's health care.
"This is the biggest effort to educate, rally voters and ensure that they are hearing from women in their communities about how they would be hurt by policies that Mitt Romney and Paul Ryan support," said Dayle Steinberg, who represents Planned Parenthood Pennsylvania PAC.
"Romney and Ryan have both pledged to defund Planned Parenthood. They would deny millions of women access to birth control and life-saving treatment like cancer screenings."
Romney and Ryan have also advocated turning over Roe vs. Wade and ending legal abortions.
Planned Parenthood kicked off its statewide political program for this election cycle during a rally in West Chester. It will spend the next 10 weeks talking to Pennsylvania women about the candidates who support their interests.
"The future of women's health hangs in the balance. Women will be 53 percent of the vote in November, so women's issues are going to be deciding elections all across the country," Steinberg pointed out.
"What happens next is up to us. We have to realize that we have the power to protect our health and our rights and we have the power to determine the future too. So it's really a rallying cry."
Efforts to limit or eliminate access to birth control, cancer screenings and basic preventive health screenings started in Congress 18 months ago. In Pennsylvania, during the last 18 months of legislative session, politicians voted 55 times to restrict access to women's reproductive healthcare.
While the Planned Parenthood is focusing on the impact of proposed policies by the presidential candidates, also at issue are the challenges launched by private companies against a federal rule requiring employers to provide insurance coverage for contraception.
The American Civil Liberties Union recently filed a brief supporting the government's contention that a federal judge should drop a private company from a lawsuit challenging the government mandate that insurers provide coverage for morning-after contraceptive drugs.
"As we've written before, history has a way of repeating itself. Private companies that are challenging the federal rule that requires employers to provide insurance coverage for contraception without a co-pay are also repeating their same, misguided argument that the rule violates their religious liberty," Brigitte Amiri, ACLU Reproductive Freedom Project; Sarah Lipton-Lubet, ACLU Washington Legislative Office and Witold Walczak, legal director, ACLU of Pennsylvania wrote in a blog.
"The right to practice one's religion, or no religion, is a core component of our civil liberties and is of vital importance to the ACLU. The ACLU is also fiercely committed to fighting discrimination and inequality, including discrimination based on gender. An important component of gender equality is the ability of women to have full control of their reproductive lives, and to be able to decide whether and when to have children."
Get Top Stories Delivered Weekly
More districtchronicles News Articles
Recent districtchronicles News Articles
Discuss This Article