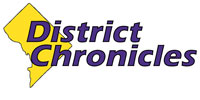 Post Classifieds
New federal student loan rules crush dreams of HBCU students
By Janelle Berry
On December 25, 2013
New federal student loan standards, squeeze many HBCU students, threatening their dream of a college education.
Stephanie Reid, 19, sophomore and English major is worried that this semester might be her last at Howard University. And not for academic, but financial reasons. Tighter federal student loans standards which took effect in July have hit students at HBCUs hard.
"It's just a circle of disarray. We knew I couldn't afford to go here, but I came on faith," said Reid. "Now I'm trapped here because of late payments."
According to Howard's University Office of Communications, last year's enrollment decline to 10,002 can be attributed to a number of economic factors - less access to resources and changes to federal requirements for the Parent Plus loans. In July, as part of last year's sequestration, fees for federal student loans went up and the qualifications for these loans changed. The effects of these changes have been devastating on students enrolled at Black colleges across the country. Many could not meet the new eligibility standards, including stricter credit history requirements.
The Baltimore Sun, for example, reported in November 2011, "the eligibility portion of the PLUS Loan program was altered to deny those who, within the past five years, had delinquent accounts older than 90 days that were either referred to a collection agency or deemed uncollectable and written off."
Reid explained that since she is not here on scholarship, and is just depending on money from her internship, her hope to stay at Howard has been swiftly deteriorating.
Most people at Howard are either here on scholarship or can just simply afford it based on financial need or their parent's income. But with Reid's mother unemployed, the amount of financial aid she receives is not enough.
Like many students, she began with a meal plan, but it was the only thing she depended on to eat most of the time. When she ran out of money on her plan, Reid could barely pay to eat, causing her to ask friends for money just to have a meal.
After owing money to friends and using money out of her own pockets to pay off her debt to Howard, Reid still barely has enough money. Under these circumstances, any student would consider leaving. "No one wants me to leave, but no one wants to help pay," explained Reid. "No one really has the money to."
Many students begin to leave and take jobs at home just to regain themselves after so much financial turmoil; others like Reid decide to just transfer.
She is thinking of transferring to University of Knoxville in Tenn., where tuition costs would be much cheaper. She would be paying in-state tuition, much less than Howard's.
"I didn't get a grant this year because I was late on payments," said Reid. As many know, late payments can cause an even bigger struggle at Howard, such as not registering for classes and housing on time. "I almost didn't get classes this year or housing."
Reid believes that the only solution would be to lower the tuition and to have more programs that will help students who are financially struggling.
"We should have a forgiveness period so people have more time to pay," she said. "They should also reserve housing for these students and allow them to still be able to register for classes; give them a chance."
Get Top Stories Delivered Weekly
More districtchronicles News Articles
Recent districtchronicles News Articles
Discuss This Article