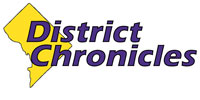 Post Classifieds
Make dinner at home a special night, every night
On March 27, 2012
Cook together with everyone in the family involved in the food preparation is a fun way to kick start quality time for dinner. chefmom.sheknows.com
(ARA) - Dining at home has many advantages, from saving money to affording family members more time together. But it's easy for those at-home meals to become routine and boring - unless you take some simple steps to make dinnertime a special time for everyone.
Fortunately, making dinner at home more special doesn't need to eat up a lot of time or money. Whether you're serving a feast for the whole family or making a romantic meal for an at-home date night, these simple ideas can help make dining at home feel like a night out.
Make it restaurant style
One of the reasons people love dining out is the chance to eat something they normally wouldn't make at home. Making some of those restaurant favorites in your own kitchen isn't as difficult as you might think. By adding a delicious, easy-to-make dining-out treat to your at-home menu, you can give your meal restaurant quality flair. One restaurant staple is the breadbasket. You can create your own version with take-and-bake options, like New York Brand Garlic Knots. Found in your grocery store's freezer aisle, New York Brand Garlic Knots are hand-tied and contain no trans fat and no high-fructose corn syrup, but pack all the flavor and appeal of this traditional restaurant favorite.
What's more, they're ready - from freezer to table - in about five minutes. Make your meal extra special by serving your Garlic Knots with your favorite pasta or homemade pizza with a marinara dipping sauce.
Tune out the outside world
You wouldn't be so rude as to take a cell phone call at the table in a quiet restaurant, so why allow such disruptions during your meal at home? Have everyone turn off their phones, switch off the TV and radio, leave all handheld digital devices in another room, and encourage a dinner conversation that truly focuses on each other.
Wear your "Sunday best"
Even if you wear a suit to work every day, there's still something special about dressing up for an unforgettable meal. If you'd prefer, you can leave the heels, jewelry or cufflinks behind - just skip the jeans and sweatshirts in favor of a skirt or a nice button-down and a pair of slacks.
Cook together
Cooking together increases the amount of quality time you spend with loved ones. Whether it's a date night or just a friendly get-together, involving everyone in meal preparation makes the evening memorable and special. Using easy-to-make and delicious products, such as New York Brand Garlic Knots, will ensure your meal will have that homemade taste that's sure to please.
For simple recipe ideas, visit www.newyorkfrozen.com.
Get Top Stories Delivered Weekly
More districtchronicles News Articles
Recent districtchronicles News Articles
Discuss This Article