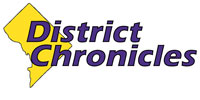 Post Classifieds
D.C. United U-23s finalize roster, summer schedule
Team kicks-off summer schedule Wednesday afternoon versus Northern Virginia Royals
On May 22, 2012
Washington, D.C. (May 22, 2012) - For the second year in a row, D.C. United will field a U-23 side made-up of elite collegiate players from around the country. Today, club legend and U-23 Head Coach, Jaime Moreno, announced the team's roster for the team that will compete in eight matches from May until July.
"We are extremely excited about this year's team," said Moreno, who finished his career with D.C. United as the League's all-time leading goal-scorer. "The success of last year's U-23 program led to increased interest from players around the country, and we've been able to assemble a very talented group of young players. The training and game schedule will better prepare these players for their collegiate season, and also provide them with a glimpse into the professional environment."
The U-23 squad is made-up of 29 full-time players, and includes 11 players who came through the D.C. United Academy program. The roster will be supplemented with several players who will participate in short-term training stints during the summer months.
The U-23s will kick-off its summer schedule Wednesday afternoon at Prince George's Community College against the Northern Virginia Royals. This Saturday, the team will play a charity match against La Barra Brava, to benefit the charitable arm of D.C. United. There is an entry fee of $10 and all proceeds from the match will go to benefit United for D.C.'s three signature programs - United Soccer Club, Kicks for Kids, and United Reads - which benefits more than 10,000 disadvantaged youth each year. Saturday's match will be played at the D.C. United Training Complex, adjacent to RFK Stadium, near Lot 7.
The U-23s will also play at RFK Stadium prior to the first team match on Saturday, June 30. The squad will take on the Carolina Railhawks U-23 team at 4:00 p.m. ET, ahead of D.C. United's League match against the Montreal Impact (7:30 p.m. ET).
D.C. United U-23 2012 schedule
May 23 vs. Northern Virginia Royals PGCC (1:00pm)
May 26 vs. Barra Brava RFK Training Complex (2:00pm)
June 5 at Baltimore Bohemians Cedar Lane (7:30pm)
June 16 at Chattanooga FC Finley Stadium, Chattanooga, TN (7:00pm)
June 17 at Chattanooga vs. TBD Finley Stadium, Chattanooga, TN (7:00pm)
June 20 at Fredericksburg University of Mary Washington (6:00pm)
June 30 vs. Railhawks U-23s RFK Stadium (4:00pm)
July 7 at Railhawks U-23s Wakemed Stadium, Cary, NC (4:00pm)
D.C. United U-23 2012 roster

Goalkeepers (3): Jon Dawson (Butler), Cody Niedermeier (Maryland), Daniel Withrow (Marshall)
Defenders (12): Peabo Doue* (WVU), Nat Eggleston* (Duke), Uwem Etuk* (WVU), Gerwyn Jones (Loyola), Mladen Lemez (Alabama-Birmingham), Jordan Manley* (American), Renato Pezzulo (Deportivo Independiente Medellin), Jack Randazzo (Colgate), Dario Redondo* (Radford), Will Smith (William & Mary) Mike Volk (Virginia), Nicky Yin* (Pennsylvania)
Midfielders (10): Cody Albrecht* (St. Johns), Liam Collins (Memphis), Mikias Eticha* (Maryland), Allan Flott* (WVU), Sunny Jane (Maryland), Helge Leikvang (Maryland), Wilson Linder (Memphis), Thomas Moon (Binghamton), Tyler Rudy* (Georgetown), Kamar St. Louis (Pennsylvania)
Forwards (4): Chris Hegngi* (Ohio State), Irvin Herrera (NC-Wesleyan), Ryan Senior (Howard), Franck Tayou (WVU)
*D.C. United Academy alumnus
Broadcasting and P.A. Request: When speaking of the organization, please refer to the team as either "D.C. United" or "United," but not "the D.C. United" or "the United." We appreciate your cooperation.
Get Top Stories Delivered Weekly
More districtchronicles News Articles
Recent districtchronicles News Articles
Discuss This Article