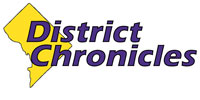 Post Classifieds
Students take stand against hazing after death of student
By Terrika Mitchell
On January 18, 2012
FAMU students took a stand against hazing practices, and Robert Champion's parents started an anti-hazing hotline. medillonthehill.com
(TriceEdneyWire.com) - More than 3,400 Florida A&M University (FAMU) students have signed an anti-hazing form in an effort to take a stand against hazing.
The signing was a result of the Nov. 19, 2012, death of FAMU Drum Major Robert Champion, who the Orange County Sheriff's Office believes died as a result of hazing.
The student anti-hazing form is a contractual agreement between organizations, students and other members of the university stating what the punishment for participating in any form of hazing will be on every level. The consequences of participating range from suspension or expulsion from the school to suspension from the Office of Student Activities for organizations, according to Student Government Association Surgeon General Tom Diamond II.
"With the help of SGA, in conjunction with the Office of Student Activities, it was mandatory that every organization on campus and student club come to the anti-hazing forum if they want to participate any longer at Florida A&M University," Diamond said. "At our anti-hazing forum, we had a little over 4,000 students attend and say to the world and the media that 'we are actively making progress to rid out hazing on any level here at the university.'"
Administrators, faculty and student leaders stressed the intolerance policy on what FAMU President James H. Ammons referred to as a pattern of destructive behavior from students at the university.
The pledge was a charge initiated by Student Government Association President Breyon Love.
"Right now, it is up to us to recommit ourselves as Rattlers on the highest of seven hills to end hazing and become an example for a positive change across America," Love told the audience.
Copies of the pledge are available on the SGA website at www.famu.edu\sga.
"Students can turn the forms in at the Office of Student Activities or SGA (Chambers)," he said. "As long as we get it in to some university official, (SGA) will take care of it from there."
The forum and signings took place Dec. 5. On Dec. 7, university President James H. Ammons had the opportunity to briefly present to Board of Trustee (BOT) members; an opportunity he took to shed light on the anti-hazing effort involving all FAMU students.
"There is a culture of silence, a bell of secrecy," he opened. "We have to strategically use this information to move forward and put our students in positions where they make the right choices at the right time. We have to be in control and take away the opportunity for this kind of thing to happen."
The students' stand against hazing practices does not only align with the administration's efforts, but with the efforts of Champion's family as well.
Champion's parents are planning to initiate an anti-hazing hotline.
"This continues to be a sad time for the entire FAMU community, but each day, I see that Robert Champion's death was not in vain," said Dr. Julian E. White, newly-reinstated director of bands. "A dialogue of healing has begun, and I'm encouraged to see students, faculty, alumni, administrators and trustees taking steps to get rid of hazing. Robert's parents are starting a hazing hot line. I ask people to continue praying for the Champions and for the Rattler Nation."
Get Top Stories Delivered Weekly
More districtchronicles News Articles
Recent districtchronicles News Articles
Discuss This Article