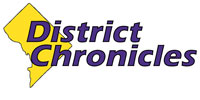 Post Classifieds
Survey: Older Americans support Wall Street Reform Act
On March 18, 2012
An AARP survey reveals that a majority of Americans 50+ want more consumer protection measures.
AARP released a new survey last week showing that an overwhelming majority of adults age 50+, across political parties, support the provisions of the 2010 Dodd-Frank Wall Street Reform Act, and most believe the reforms contained in the law should be allowed to take effect.
"Our members and older Americans have consistently called for measures that would protect their families from financial predators and help them plan their finances and their futures with confidence," said AARP Senior Vice President Joyce A. Rogers. "This survey clearly confirms that Americans are supportive of the individual provisions of Wall Street Reform and want to move forward with protections for consumers and investors." Among the survey's findings:
Almost all adults age 50+ believe it is important to enforce financial regulatory practices that protect consumers from unethical practices. These findings are consistent with research conducted by AARP in 2010 on consumer financial protection issues. Support for these protections has remained strong and in some cases it has grown in the last two years. For example, this study finds more than nine in ten adults age 50+ (95%) believe it is important that people be protected from predatory lending practices compared to 89% in 2010.
When presented with specific provisions of the Wall Street Reform law, an overwhelming majority favor each of them:
88% favor establishing a way to monitor the financial system for early signs of trouble (92% among Democrats, 85% among Republicans)
86% favor ensuring Wall Street banks have a way to go out of business rather than relying on taxpayer bailouts (88% among Democrats, 86% among Republicans).
94 % favor requiring that banks and other financial institutions provide full disclosure of all terms and conditions of their products in plain English and a simple format (95% among both Democrats and Republicans).
When informed there are currently proposals in Congress to repeal the law, only 20% favor doing so. Almost six in ten (58%) believe the reforms contained in the law should be allowed to take effect.
"AARP has fought for years to improve the financial security of our members and all older Americans, and the Wall Street Reform Act marked an historic achievement in this arena," Rogers concluded. "We are committed to continuing our work to ensure this law is implemented in the best interest of all Americans."
AARP commissioned Woelfel Research, an independent research firm, to conduct a survey among adults age 50+ to understand public opinion on consumer financial protection issues. Telephone interviews were conducted among a nationally representative sample of 1,003 adults age 50 and older in the continental United States between December 12, 2011 and January 18, 2012. The margin of sampling error for the national sample of 1,003 is ±3.1%. A full description of the methodology and the full survey results can be reviewed at www.aarp.org-/2012ConsumerFinancialProtectionSurvey.
AARP is a nonprofit, nonpartisan organization with a membership that helps people 50+ have independence, choice and control in ways that are beneficial and affordable to them and society as a whole.
Get Top Stories Delivered Weekly
More districtchronicles News Articles
Recent districtchronicles News Articles
Discuss This Article