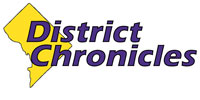 Post Classifieds
Bill would allow borrowers to refinance on student loans
On May 20, 2014
Sen. Elizabeth Warren and 23 Senate cosponsors have introduced the Bank on Students Emergency Loan Refinancing Act, which would enable student loan borrowers to refinance their debt at lower interest rates.
If passed, borrowers who refinance their private student loan debt would have access to federal student loan program protections. Reps. Miller and Tierney will introduce a companion bill in the House.
"We applaud Sen. Warren, Reps. Miller and Tierney, and their numerous cosponsors for working to provide immediate relief for millions of student loan borrowers who struggle with high interest rates and unmanageable monthly payments," said Jennifer Mishory, executive director of Young Invincibles, a national organization that advocates for youth interests.
"This bill could save some borrowers thousands of dollars and provide millions with a pathway out of debt. With total student debt exceeding $1.2 trillion, now is the time for bold solutions.
"By allowing student loan borrowers to refinance just like mortgage holders, this proposal would help reduce the burden of mounting student debt. Congress should follow Sen. Warren's leadership and act swiftly to help struggling borrowers. It must not stop there, however, and should also address the problem of rising college costs during the Higher Education Act reauthorization."
In a letter to House Education & the Workforce Chairman John Kline (R-MN) and Ranking Member George Miller (D-CA), Young Invincibles detailed its priorities for the reauthorization of the Higher Education Act. These proposals include:
Bolstering the Pell Grants by making funding mandatory
Simplifying the Federal financial aid system
Reforming the Federal Work Study program
Providing students with additional data to ensure they're making well-informed decisions
Providing relief for private loan borrowers
Promoting innovation in higher education
Follow the Young Invincibles on Twitter at @YI_Care.
Get Top Stories Delivered Weekly
More districtchronicles News Articles
Recent districtchronicles News Articles
Discuss This Article